June 6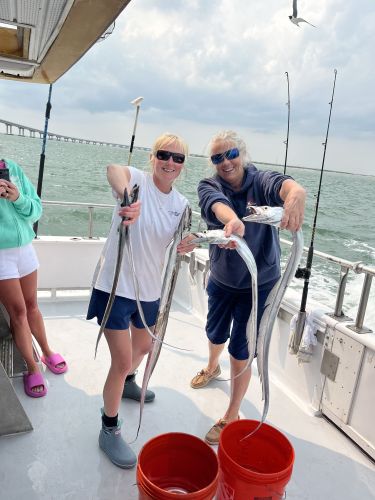 Inshore from Oregon Inlet
June 6 
We had a good load of people in the morning! We started out at old house and caught some pig fish, croakers, and Black Sea bass. We then moved to the bridge where we caught 3 nice flounder, over 30 pig fish and some puffer fish! 
We only had 15 people for the afternoon so we eased out into the ocean. We changed some gear and went ribbon fishing! It was EPIC fishing!! We caught 17 ribbon fish!!
The evening trip we had some repeat customers and we LOVE that! We caught some pig fish and crabs! Our catch of the evening was a 13 inch blue fish!