Picture Perfect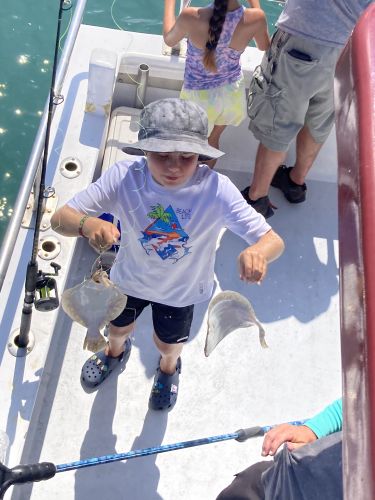 Thursday, August 24, 2023
Inshore from Oregon Inlet
The afternoon trip was absolutely picture perfect!! We caught over 50 flounder! #FlounderPounder we also, caught several NICE sea mullet and croakers! 
We snagged a few puffers, Black Sea bass, and lizard fish! We saw several LARGE pods of dolphins!
This evening was so beautiful! We saw even more dolphins all throughout the trip! We caught Black Sea bass, croakers, and puffers! The sunset with the dolphins was amazing!!