Trout Tuesday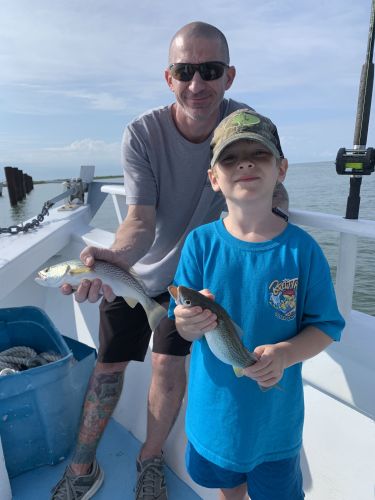 This morning we had a small party of 17. We found a school of grey trout by the bridge. We caught 7 keepers and two throw backs. We also, caught 9 flounder and one double header. Sadly, they were all too small to keep. We caught around 30 croakers and pig fish. Our rare catch was a puffer fish.
This afternoon we fished old house channel where we caught a ribbon fish and 45 croakers. We then moved to green island where we caught 4 flounder and two of them were keepers. We caught several Black Sea bass and sea robins. We also, caught around 17 sea mullets. Finally, we ended the trip with a keeper grey trout!
On the twilight cruise we started at the south end of the bridge. We caught 1 8inch flounder and 1 17 inch grey trout. We then moved closer to the bridge where we got into the sea mullet and blue fish.