V.i.p.'s Gettin' It Done!!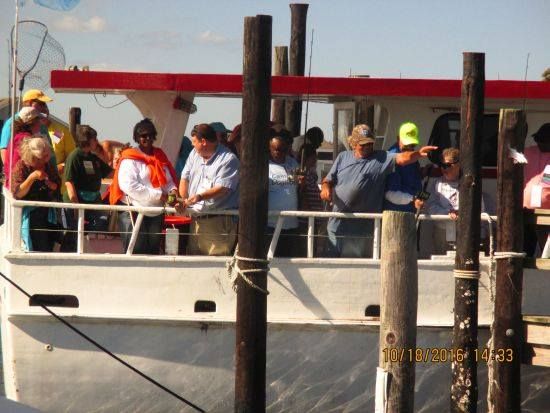 Tuesday, October 18, 2016
Inshore from Oregon Inlet
The Captain and Crew of the Miss Oregon Inlet were honored to host the annual Lions Club V.I.P. tournament today! The crew welcomed these special anglers and their volunteers aboard this morning, and geared them up for another fantastic tournament!  Anglers pulled in some nice gray trout, sea mullet, croakers, pigfish, and more!  It is certainly our treat to host such a fabulous group of anglers for this tournament each year and we look forward to their return again next year!
If you'd like more information on this tournament, sponsorship, or volunteer opportunities associated with the Lion's Club, please call 252-441-4966, visit the VIP Website at www.ncvipfishing.org, or email VIP@ncvipfishing.org .