Wow It's Wednesday!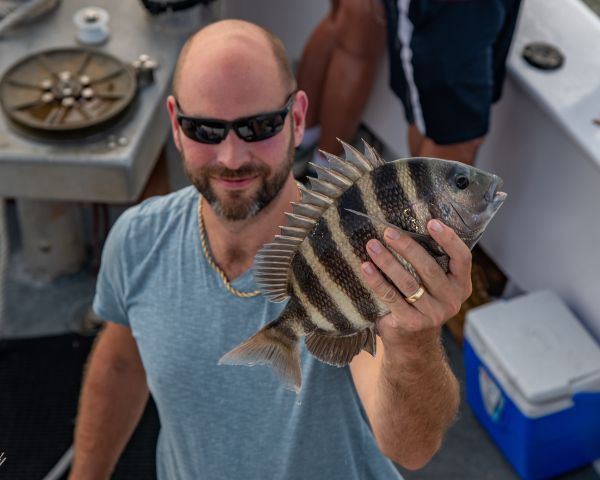 Wednesday, August 24, 2022
Inshore from Oregon Inlet
This morning was some good fishing with the incoming tide. We caught over 100 pig fish! We also, caught a lot of sea mullet, handful of blue fish, croakers, flounder, and sea robin. 
Our catch of the day was a 13 inch sea bass & a 16 inch sheepshead!!