Friday September 16th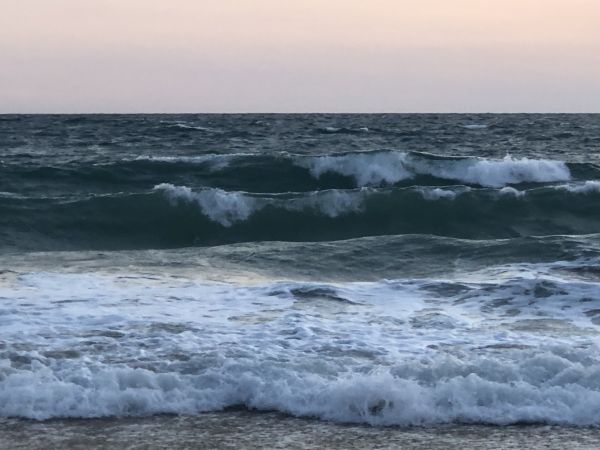 Friday, September 16, 2022
This Morning brings a Waist high Wave with  Choppy, Sloppy surface conditions. The wind is from the ENE at a steady 15mph. 
Tides today are Low at 6:02am and High at 12:18pm and the water temperature is in the mid 70's. Our forecast is for continued NE wind diminishing slightly this evening.
we do have tropical storm Fiona just east of the Lesser Antilles but still quite far away to produce any swell at this time. Enjoy your Day.