Again With the Wind...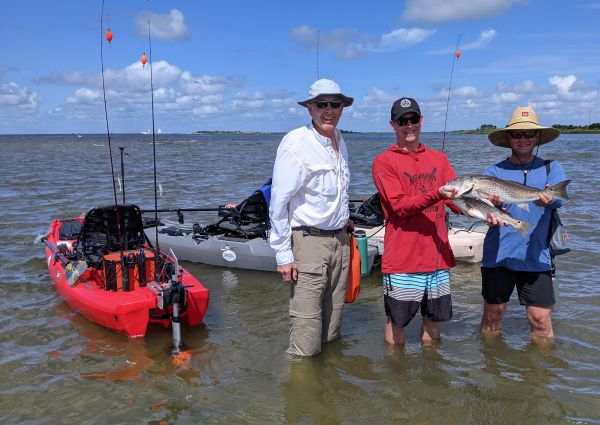 Corolla to Nags Head Sound
Getting in our trips today and producing some really nice drum! The winds are steadily picking up.  Stating Sunday it looks incredible!  When  the conditions are favorable lots of puppy drum, flounder and trout are being caught, by the flyers as well as the spinners.  Some sea mullet and puppy drum along the beaches on sand fleas, shrimp, and cut bait. We just had an opening come up for Tuesday afternoon, and we have a limited number of other spots.  You can book online, or give us a call for the only guided, electric powered kayak adventures. 
101 Sir Walter Raleigh St #107
Website