Boom! That's How It's Done.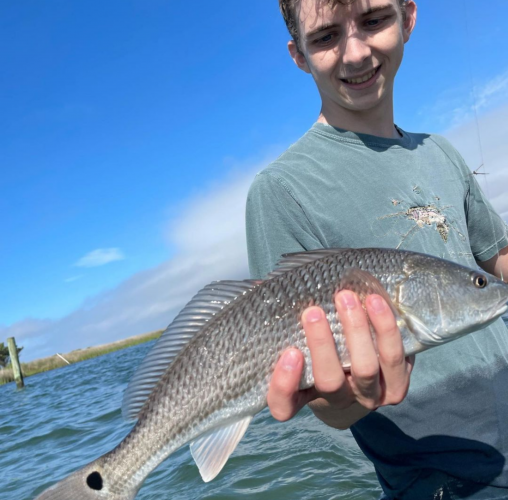 Corolla to Nags Head Sound
Consistent drum bites.  It's been a long time since we've seen these numbers and the size!  Plenty of trout and flounder mixed in too.  The conditions are prime for sight casting.  It's working amazingly well, especially from our electric kayaks.  It's much easier to get to the fishing grounds and stay on the fish with them.  Pier and surf fishing has been decent too, with catches of Spanish Mackerel, bluefish, black drum, and a few sheepshead.  We have a limited amount of openings this week.  Call us at 252.473.1300 or go online to book your trip today.
101 Sir Walter Raleigh St #107
Website