Drumming up the Gators!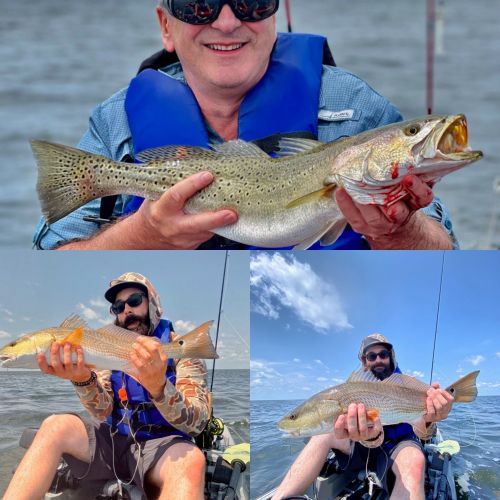 Corolla to Nags Head Sound
Large speckled trout and lots of drum!  The OBX is an amazing destination fishery.  Trout, puppy drum, and flounder galore.  Spin and fly fishers alike are scoring really nice fish.  It keeps getting better.  The surf fishing has picked up a little with sea mullet, croaker, flounder and a few drum being caught.  Sand fleas are a good choice for the bait fishers.  Off shore has been hot too with Tuna, Wahoo, King Fish, and mahi mahi.  Our electric kayak adventures have been very productive and help to get away from others.  Call or go online to book your trip today.
101 Sir Walter Raleigh St #107
Website