The Winds Are Not Playing Nice!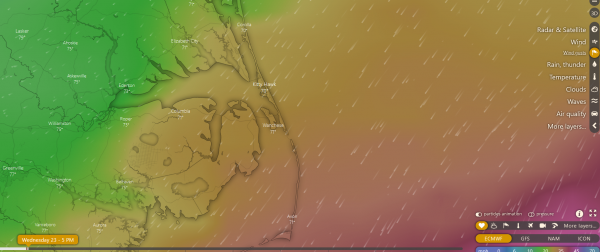 Corolla to Nags Head Surf
The winds have gathered strength as the day has progressed.  The fish are probably welcoming the reprieve.  They're still around, but getting to them safely is our main priority.  Most boats stayed in the marina today.  The weather is looking better into the weekend so we'll see what that brings.  We'll be tying flies and doing kayak maintenance while we wait for it to change.  Check out obxonthefly.com for more information about our electric powered kayak adventures!
101 Sir Walter Raleigh St #107
Website