Corolla Fish Report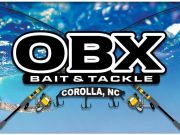 Offshore from Oregon Inlet
Inshore from Oregon Inlet
Corolla to Nags Head Piers
Corolla to Nags Head Surf
Corolla to Nags Head Sound
    We have a beautiful day out this morning, with calm winds and low surf. Water temp at 63 and anglers enjoyed a pretty nice day of fishing with a good mix of fish. Mullet, trout, some flounder we are starting to see and bluefish. Today should also be a good day of fishing. Yesterday south of the bridge was just one of those days the bluefish were chasing the mullet up on the beach all you had to do was pick up dinner. The piers are seeing a good mix with blues, mullet, spanish, atlantic mackerel some flounder and trout. Nearshore fishing is good with plenty of bluefish and Spanish. On the inside there are tons of trout you can catch a 100 a day there are so many. Offshore has lot's of mahi some wahoo and yellowfin.

 We do have charters available give us a call we are happy to help

Today's fun pun:  Roses are Red
                          Beer is Great
                          Poems are Hard
                              Beer!!