Corolla Fish Report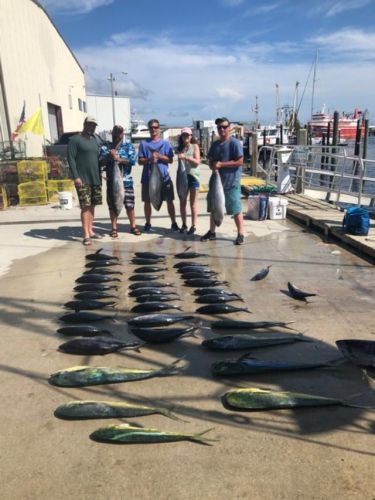 Offshore from Oregon Inlet
Inshore from Oregon Inlet
Corolla to Nags Head Piers
Corolla to Nags Head Surf
Corolla to Nags Head Sound
    Another great day to be on the Outer Banks!!  We may see some T- storms later this afternoon, so meantime gear up and get out there and fish. Water is 77 today with a 1 to 2 foot surf. Not getting a lot off the beach this week some not doing well and others getting mullet and some just starting. I did have a couple of reports on some killing the Spanish so it goes back to location and being able to locate these fish, they are there!! Something to keep in the back of your head as we finish out the week, we come back into the high tide cycle hitting late afternoon into dusk. This is a good time to be out there using your metal lures and even bait. There has been some good evening bites last week when the timing all lines up, so be on the look out for the next few day's. Hint Hint.
   Congratulations to Mike and Tommy I don't no the others name but they went out on a make up trip we put together, as you can see above yesterday and they killed it. These trips a hard to get together and I tried to get Mike out last week but everything was booked up and there are always people that say they want to go but don't ever answer the phone when called . Mike hung in there and we did get him out this week and both groups were super nice people and I believe they had a great time. Captain Krage said it was pretty much non stop action!! 
 We have some charters available let us book your next trip I think you will enjoy it. Offshore action is good right now and it won't be much longer before we kick off white marlin season, I may just have to take a crack at that one myself.