Corolla Fish Report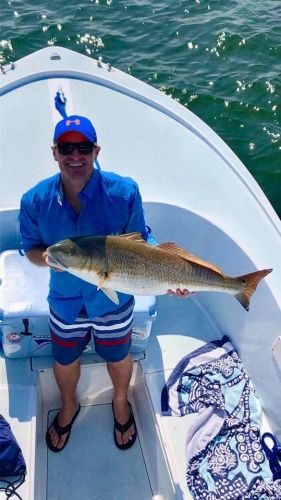 Offshore from Oregon Inlet
Inshore from Oregon Inlet
Corolla to Nags Head Piers
Corolla to Nags Head Surf
Corolla to Nags Head Sound
    Good changeover day. We have some nice weather and good water temps. Wave may be around 3 feet but it should be fishable. This week we should be back in line for a decent week of fishing but we will have to wait and see with the new arrivals coming in. There is spot, blues, mullet, croaker and the Spanish are there you will just have to find them. The piers looking good this morning with a good mix of fish which usually translate to improved fishing up here. The pies have mullet, pompano, triggerfish, flounder and seabass on them. The nearshore boats had a couple of windy days last week but they should have some good fishing this week. There has been some red drum caught with Spanish, blues, and seabass and there have been ribbon fish as well. The offshore fleet are finding tuna, wahoo, blackfin, mahi, sailfish and blue marlin. The offshore is going pretty good but we would like to see the bill fishing pick up it's the time when we should start to see these fish.
  Remember to send your pictures in to obxbaitandtackle@yahoo.com and we will post you in the next fish report!!
We also have charterers open this week just give us a call and we will get you hooked up!!