Corolla Fish Report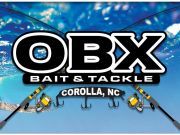 Offshore from Oregon Inlet
Inshore from Oregon Inlet
Corolla to Nags Head Piers
Corolla to Nags Head Surf
Corolla to Nags Head Sound
    Strong winds today and burrrr, but the sun is out! Talked with one captain yesterday and the offshore fishing has been good on the tuna and mahi and they are filling the boat up. Because there has been no one around for charters captains are just out commercial fishing to pass the time. Way down to the south at the point the sharks were out in force the last couple of day's. There are some Spanish moving along with bluefish around 3 pounds. Sheepshead and pompano making a showing in the Frisco area. There is a mixed bag of fish also in the Nags head area that have been seen, with reports of drum, trout and blues now moving to the inside of the bay which is good news to. The water up here is 55 and we will see it begins to move up starting tomorrow, we may see it hit 59. The water is warmer in the south. I have not heard of anything locally but my guess is there should be fish around and there have been a lot of fisherman hitting the Corolla area, I just wish I had more to tell you.
   I know we will be having folks begin to come in next week and I apologize for the store still being closed. We are getting ready and will be open on May 22nd. We really just have to many things happening at once. We have all the bait coming in and a lot of new gear, so be sure to stop on by as we get back to a new norm. We are asking folks that come in to have a mask on and try to maintain your distance. We are also  limiting the amount of people in the store at any one time to 10. We are very short handed this year as you will see just about everywhere on the island, there's just no help like there usually is.
  We are currently tacking booking for charters just give me a shout at obxbaitandtackle@yahoo.com and we can get you set up or if you may have any questions. Thanks we will see you all soon.