Corolla Fish Report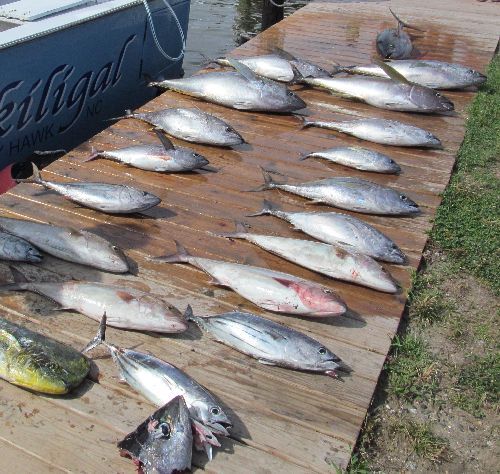 Offshore from Oregon Inlet
Inshore from Oregon Inlet
Corolla to Nags Head Piers
Corolla to Nags Head Surf
Corolla to Nags Head Sound
  Ahhhhh A quite Friday!!  Looks like everyone is on the beach today and it is a beautiful day out to be out there. It's quite in the shop but I don't mind I am absolutely exhausted. The water today is 81 with 2' waves. I have not heard a bunch of the beach this week but I do no that there are fish out there. Mullet, croakers, spot, puppy drum along with blues and Spanish. One reason for the spanish not hitting the lures may be due to the size of the lure. The baitfish they are feeding on is small so we need to be using a small lure, and we may see the bit come alive. The fish are out there jumping all over the place. The piers today have black drum, croaker, and mullet. Just an FYI all the piers I mention in the reports are down in Kitty Hawk and beyond, there are no fishing piers in Corolla, just beach. The nearshore fishing has a bunch of albacores out there with amberjacks, spanish, and blues. On the inside, there are trout, drum, and stripper. The offshore fishing is looking like it quoted down but the tile fishing is very good with mahi and sea bass.
    That's it for today and tomorrow we have the change out so thing will be quite for a couple of days as the new groups get settled in.
   We do have charters available next week and shrimp and crab trips to just give us a call 252-453-3339 and we thank you.