Corolla Fish Report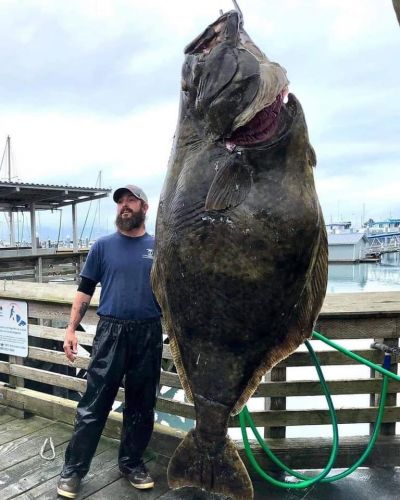 Sunday, September 6, 2020
Offshore from Oregon Inlet
Inshore from Oregon Inlet
Corolla to Nags Head Piers
Corolla to Nags Head Surf
Corolla to Nags Head Sound
   Ever wondered what a 365 lb. halibut looks like, well here you go. Well, today we have some nice warm water at 79 degrees with some 3 to 4-foot waves. Most of the time this can be good for the fishing the sad part there is a high rip current so beachgoers beware and it will be hard to hod bottom today and it looks like it will at least continue tomorrow as well. Last week was perfect and this onshore wind is mucking things up for now. If you can stay out there you will find puppy drum, mullet, spot, croakers, and maybe some spanish and blues. The piers this morning not doing too bad Avalon has puppy drum on it, Nags head has mullet, pompano,spot. The nearshore boats have albacore, spanish, bluefish, and ribbons. On the bay sound side trout and drum. Way up in Carova there is some really good bass fishing right now if you know where to look for them and even some striper. The offshore fleet had a rough go at it yesterday there were just a few tuna and marlin caught but don't worry it will come right back around.
 
Charters are open this week just call us 252-453-3339
 
Send in those photos to obxbaitandtackle@yahoo.com   and we thank you!!