Corolla Fish Report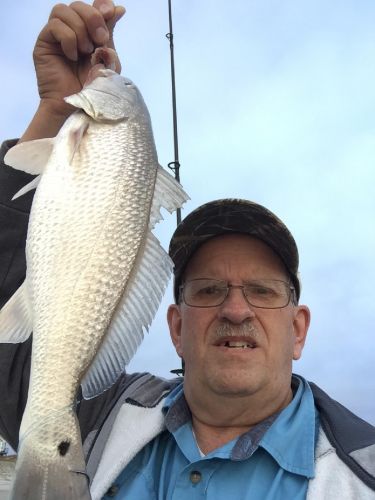 Monday, September 7, 2020
Offshore from Oregon Inlet
Inshore from Oregon Inlet
Corolla to Nags Head Piers
Corolla to Nags Head Surf
Corolla to Nags Head Sound
  I am hearing the sound of a big Drum beat this morning. Good day everyone and I am hearing good news from the beach this morning. Despite the wind and the waves, the puppy drum are out some under the slot and there are some in the slot and folks are catching good numbers of them. Along with the drum, there are mullet, croaker, spot, pompano and there has even been spanish and blues caught, I know unbelievable. We had fresh mullet in which is gone now and that's what they are hitting on. The bloodworms and lugworms along with fish bites and shrimp has been working well for everything else. Hint don't throw the mullet back when you catch one keep it for bait :) So the fishing for this week is on.
  The piers starting with Avalon has a  spanish bite going on right now as of 8:45 am and there has been drum sited as well. The others have blues, mullet, pompano, and blow toads. Talking with some of my captains they say there is a load of spanish off and around the Avalon pier area. The nearshore boats came in with spanish, bluefish, and some nice striper. The offshore fleet stayed tied up with the ocean a little on the rough side but things should return back to normal with a wind shift on Tuesday, so get ready.
 
The waves at 3 to 4 feet with an NNE wind at 17 knots. water temp at a staggering 79 degrees

We have openings for our charters just give us a call at 252-453-3339  The shrimping boats are ready to go and don't miss out on some big shrimp right now.

Send those pictures into obxbaitandtackle@yahoo.com  and we thank you  Happy Fishing go get em !!