Corolla Fish Report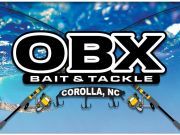 Offshore from Oregon Inlet
Inshore from Oregon Inlet
Corolla to Nags Head Piers
Corolla to Nags Head Surf
Corolla to Nags Head Sound
   Has Spring Finally Sprung, that is the question. At least today we have some news to report. First of the water temp is up to 55 up here which is where you will start to see the fishing begin to improve. We see mullet begging to bite with blow toads, puffers. Not much but it is a start, I did hear a report of some large striper in the Corolla area and they say they were good size fish. There is a new regulation on the slot size of these fish and that is 28' to 35' to keep. 
  On the piers. The fishing here did improve yesterday with blow toads and mullet. Reports that anglers can see drum off the piers swimming around but unable to get them to bite, we will have to be patient as they begin to move in, and I think just a few more clicks in water temp will make them a little more friendly.
  The little bridge was slow fishing but anglers did bring in some small striper, trout, and shad. Another good sign of the fishing starting to improve.
  No reports from the inshore boats. The offshore fleet did go out and the fishing was on the slow side of things but they did bring back yellowfin, blackfin and some wahoo bagged as well. All in all a big improvement from what we had and let's hope it just moves forward and we don't take a hit backward. So some good news right Beth !!

   Stay tuned we will keep you posted on the conditions as best as we can.
Charter fishing for the season I say book your trip as early as possible slots are already filling up in a lot of cases.