Corolla Fish Report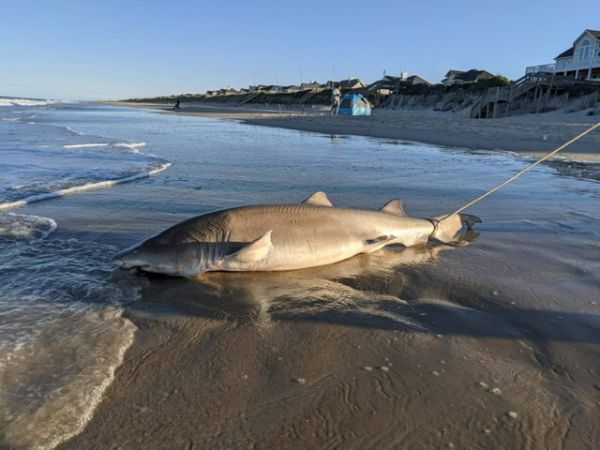 Offshore from Oregon Inlet
Inshore from Oregon Inlet
Corolla to Nags Head Piers
Corolla to Nags Head Surf
Corolla to Nags Head Sound
   Well if your not catching fish this could be why !! Justin sent this in early this morning caught in Pine Island so maybe the fishing will improve now. 
   There has been a real good mullet bite happening along the beach for the most part with some bluefish. Now we just need some of the larger fish to come in with them. It is the weekend so reports are hard to come by. It looks like we have some warmer weather coming in and the water temp is holding at 61 degrees. The nearshore boats should be running so we will see what they bring in and the offshore fleet has some good weather finally for those guys. The offshore action can be somewhat scrappy but there are some good fish out there. Right now it's more about quality more than quantity. There are blue marlin, yellowfin, blackfin, mahi, and wahoo. The bottom fishing for the tilefish remains very good.

  We do have a couple of openings this week for offshore trips if interested just give us a call.
Send your pictures to us at obxbaitandtackle@yahoo.com and we thank you.