Corolla Fish Report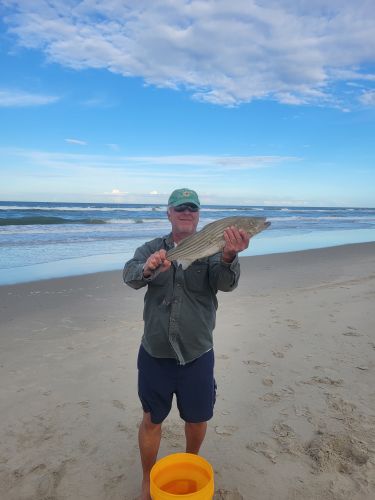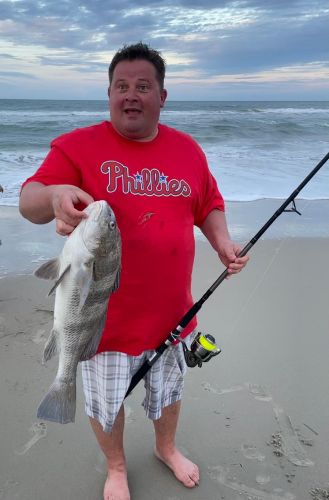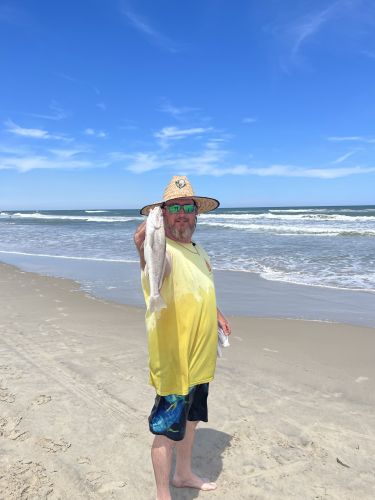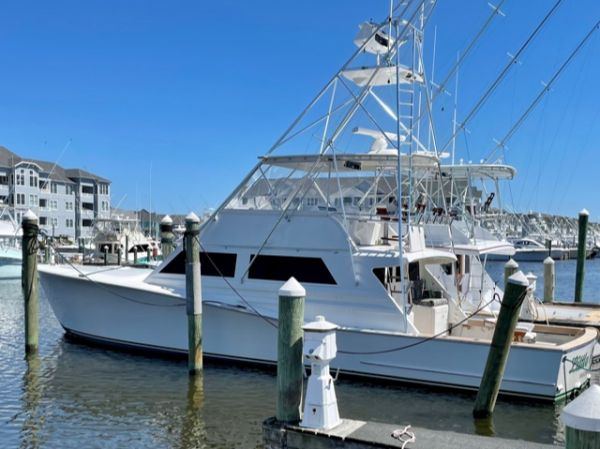 Offshore from Oregon Inlet
Inshore from Oregon Inlet
Corolla to Nags Head Piers
Corolla to Nags Head Surf
Corolla to Nags Head Sound
   Good Day to You. We have some absolutely fantastic weather this week and we have some fishing tails to tell you. First up we have William sent in his catch of a nice striper and some bluefish that he has caught. We have a shout out to Joeseph Bradica for his catch of a 24" 12# black drum and last but not least we have Joeseph McCullin fishing up on the 4x4 beach and having his success up there so great job everyone and thanks for sending in your shots, keep up the good work.
  Well we are seeing some slow fishing along the beach and we are seeing some nice fish come in as well and that's just the way it goes sometimes. Conditions are looking really nice the rest of the week so defiantly take advantage of it and enjoy some great weather. The water temp today is 64 so we are looking good now we just need the fish to cooperate. The piers are reporting slow also this morning but they have seen some good bites of blues and Spanish so be on the lookout. The little bridge in Nags Head reporting some small trout.
  The nearshore boats are getting their share of blues and Spanish and there are some good conditions for looking for some cobia. On the inside, there were puppy drum, a good amount of mullet, and some trout being caught. The offshore fleet really enjoyed a great day yesterday with real nice conditions and the mahi were out in force with limits. scattered tuna from 77 to 96 #s on the yellowfin and some blackfin. A couple of wahoo came in one at 43#s and a 64#er with a 43# grouper and there were also billfish in the mix, so a good day on the water.
  Wednesday and Thursday are going to be great weather days for an all-day charter and we have boats ready to get out there give us a call and get out there and enjoy some reel nice fishing going on out there right now.

Send those photos to us at obxbaitandtackle@yahoo.com and have a great day.