Corolla Fish Report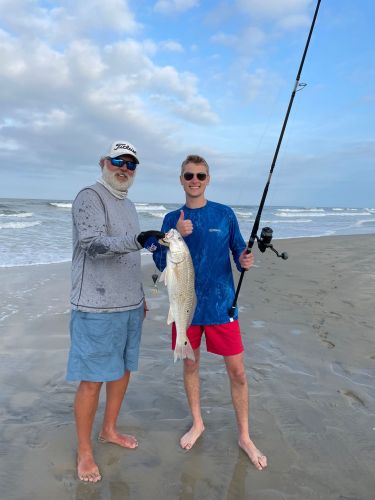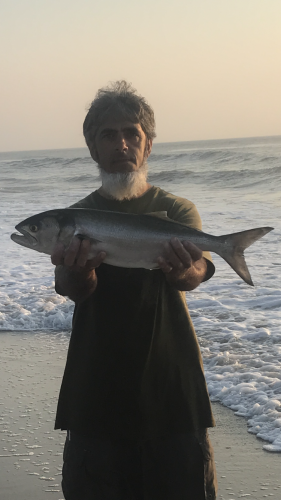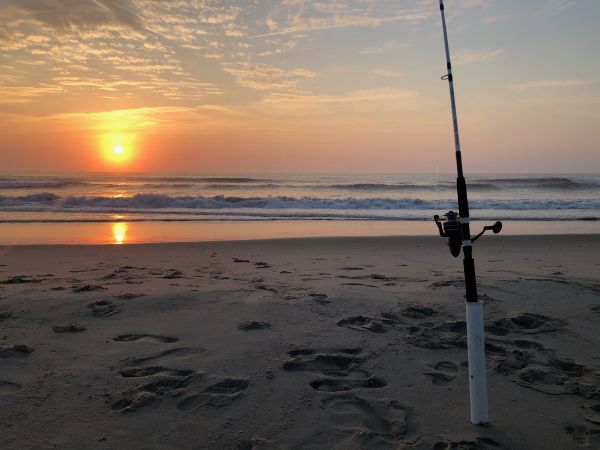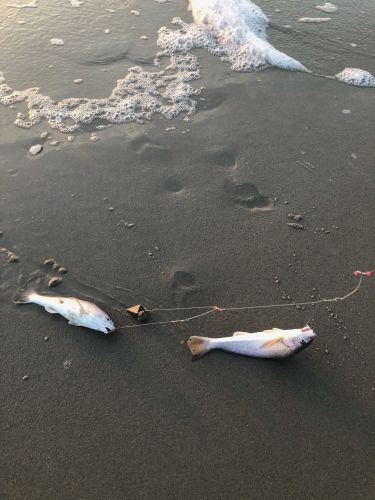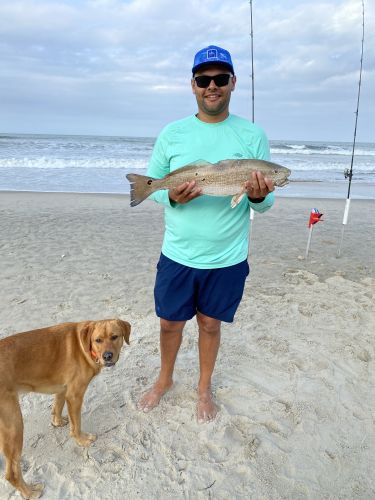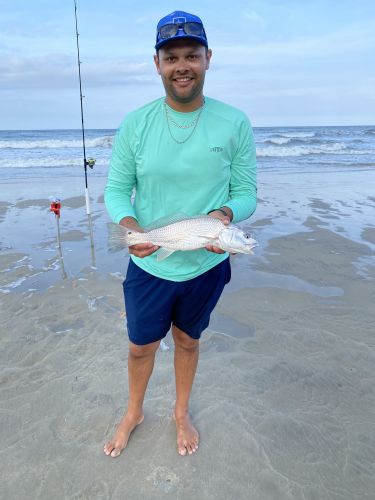 Offshore from Oregon Inlet
Inshore from Oregon Inlet
Corolla to Nags Head Piers
Corolla to Nags Head Surf
Corolla to Nags Head Sound
  Patience Pays Off!! We have had some rough surf but it's looking like things are back on track this morning and even last night. Matt has chimed in with his Nephew Otis and sidekick Otis Myers has been pulling in some drum, trout, and a good mullet bite going on this morning up on the 4x4 beach. Then Levi sent in one who was just standing before me a second ago as I am writing about him in the report it was like deja vu he caught a 24" blue this morning and lost something else right at the surf line which is the trickiest part. Chris MacNeil is having luck with a good mullet run this morning and catching them on shrimp as the drum are also hitting the shrimp. Brendan and I think Jessie sent in their pics of a 26" and 19" drum and Cali is also enjoying the sun, surf, and is quite a good fishing partner from what I hear. Thanks to all of you that send these pictures in it does mean a lot to us and does help with the local surf report.
  A good mix of fish in the Corolla surf and it should continue this week. Slot size drum. black drum, trout, bluefish, and mullet with an occasional spanish.  The waves will die down about a foot each day and Friday looking pretty flat. The water temp is at 68 today and the next high tide is at 8:21 tonight so a great time to be out there throwing a line.
  The piers having a good morning with puppy drum, mullet, and blues. The nearshore boats from what I am hearing are finding great numbers of cobia one captain said he found 50 of them on one trip so they are out there for you short-range trips. There are also trout and drum with Spanish and blues on the nearshore trips. The offshore action did pick up there are some whappers of yellowfin and bigeye tuna out there. Mahi and the king mackerel are in the mix along with blue marlin and sailfish, so some real good action on the open water right now.
 
We still have an open all-day trip left for tomorrow just give me a call and we will get you out there for a great trip.

Send those pictures to us at obxbaitandtackle@yahoo.com and Thanks to you all !!