Corolla Fish Report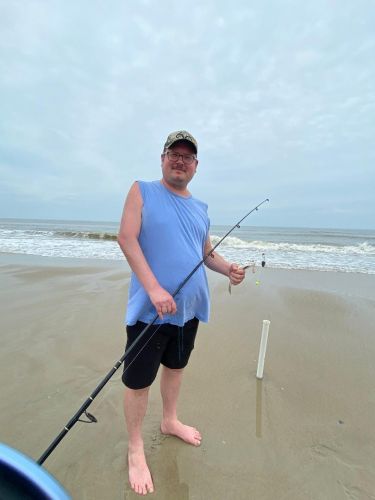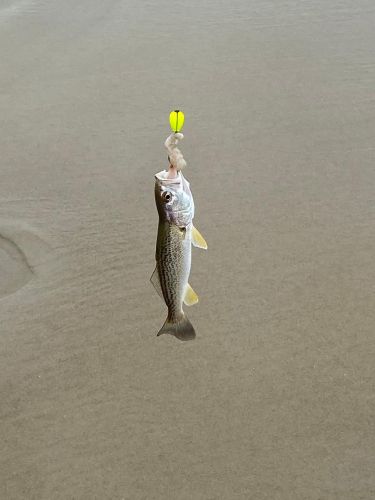 Offshore from Oregon Inlet
Inshore from Oregon Inlet
Corolla to Nags Head Piers
Corolla to Nags Head Surf
Corolla to Nags Head Sound
   The storm has passed. We look pretty good for this week we see some showers pop up here and there but overall it should be nice out. The tide cycle will be good also this week. The fishing along the shore did slow this week but we have had some bad weather. The water temp fell from 68 to 63 this morning so if the temp will come back the fishing will improve. We are seeing some mullet and the trout this morning bitting however the trout have been throwbacks.
   Shout out to Gabi for sending in his photos of a small trout and we thank you for that and Jack sent some in as well but Jack I could not load them up for some reason but thanks we do appreciate the pictures no matter what you're catching it provides us in the shop with some good intel.
   Charter boats nearshore has been a little scratchy but it should be much better this week and they have found cobia and Spanish and blues with some seabass around to boot. On the inside trout and drum are there for your enjoyment. Offshore if you don't have a booking already your out of luck I'm afraid this week there is not a boat to be had. Big Rock tournament kicks off later in the week and a lot of boats are down south prepping. There are only a few spots for 1/2 day and 3/4 days left this week and they will go fast. Offshore fishing has been good with lots of mahi with yellowfin, bigeye, and blackfin tuna. There has been some big blue marlin come to the rail last week as well with a few wahoo one around 90#s I believe. Good bottom fishing too with tilefish, sea bass, and some grouper.

Call ahead for charter boats and book early June is just about filled up!! Don't miss out

Send your photos and questions to obxbaitandtackle@yahoo.com   and we thank you.