Corolla Fish Report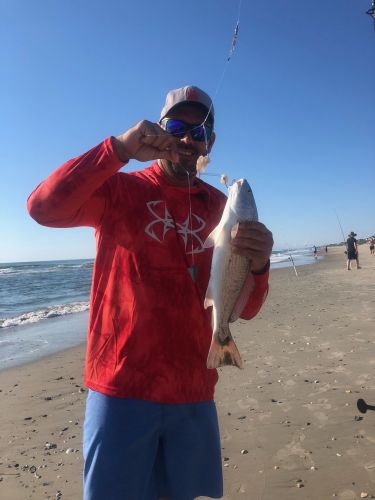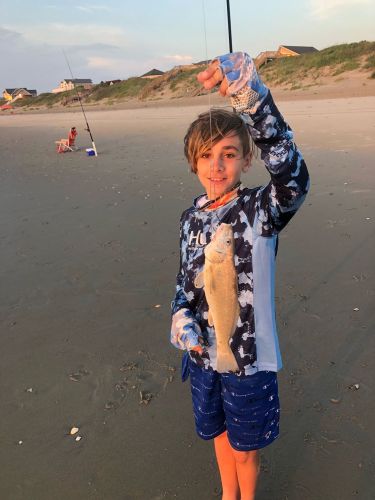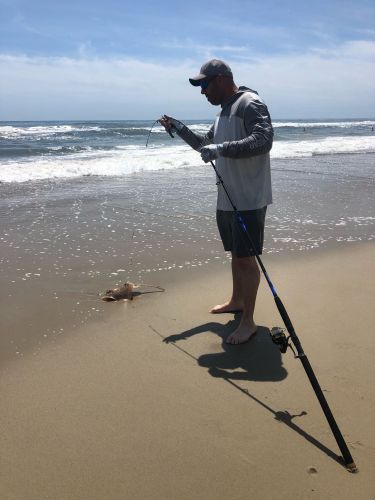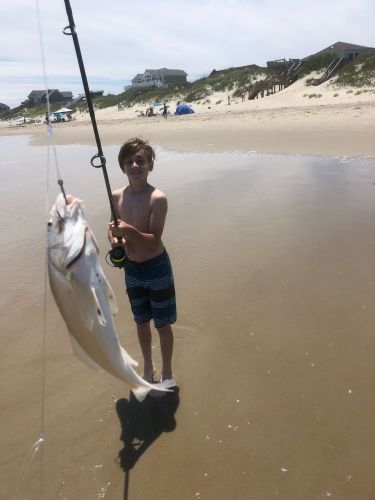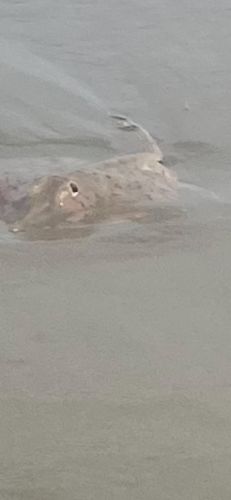 Offshore from Oregon Inlet
Inshore from Oregon Inlet
Corolla to Nags Head Piers
Corolla to Nags Head Surf
Corolla to Nags Head Sound
   We have some really nice weather this morning with calm winds and plenty of sunshine. We have an absolutely great water temp today at 73 degrees so it's a perfect time to get your feet wet and enjoy some fishing on the beach. 
   We have a shout-out to Dominic and his family sent in some pics and he and the kids are having a great time and catching some fish and enjoying the beach and they are a bunch of really nice folks and we enjoy having them in. 
   We did have some nice drum hit in the last couple of days and we have seen mullet and some kingfish with some skate of course. Every day is a little different and you never know what to expect. We also saw some bluefish activity. The piers this morning having bluefish and Spanish on them so far and they have seen some good fishing the last couple of days.
  If you were on a charter boat yesterday chance are you had a good day. The nearshore boats had spanish, bluefish, King mackerel, triggerfish, and amberjacks!! so a good day nearshore. Trout and drum on the inside. The offshore action was good also with a good number of yellowfin hitting the deck and these fish were 72 to 102 #s with most in the 85# class. The big eyes were there from 100 to 162#s. White and blue marlin were also caught and released. All in all a great day for the fleet.

Charter fishing is available but very limited for the rest of the month hopefully we see some more boats get back in the water what with captains struggling to get parts. The best thing you can do is book as early as you can to ensure the date and time that you want, don't wait until the last minute or you will be left on the dock.

Thanks to everyone that sends their pictures in and you can send yours in as well to obxbaitandtackl@yahoo.com and we thank you!!