Corolla Fish Report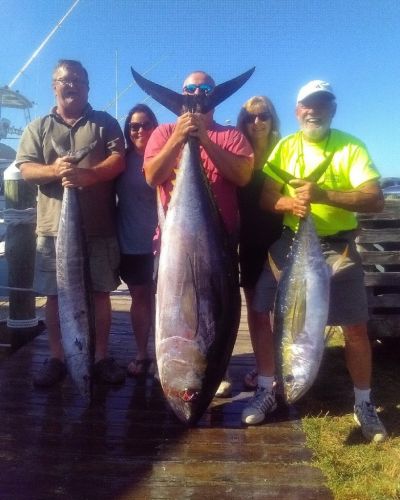 Offshore from Oregon Inlet
Inshore from Oregon Inlet
Corolla to Nags Head Piers
Corolla to Nags Head Surf
Corolla to Nags Head Sound
   Well, the storm has passed and we have sunshine for now. Looks like more rain on the way for tomorrow and then I think we will dry up except for late afternoon chances. The water went from 72 to 64 so we will have to see how this affects the fishing. We did have a few strikes of some puppy drum and mullet yesterday morning before the storm came in and with any luck, we will see more of the same. The piers have bluefish, spadefish, and flounder this morning. The nearshore action should be the same but I am not finding any reports this morning and the same goes for offshore. I'm sure most did not go out yesterday and some captains say the wind for offshore may blow till Wednesday, will have to wait and see. I hope everyone had a good Father's day yesterday I never had a chance to get a report out we have been swamped in the shop. We will keep you up to speed on what's happing as the new group hits the beach this week and hopefully gives us some feedback on what's happening.

We did have a couple of cancellations for half-day trips for Thursday both inshore and nearshore if anyone is interested just call the shop for further info.
 
Send your questions and photos to obxbaitandtackle@yahoo.com   and we thank you!