Corolla Fish Report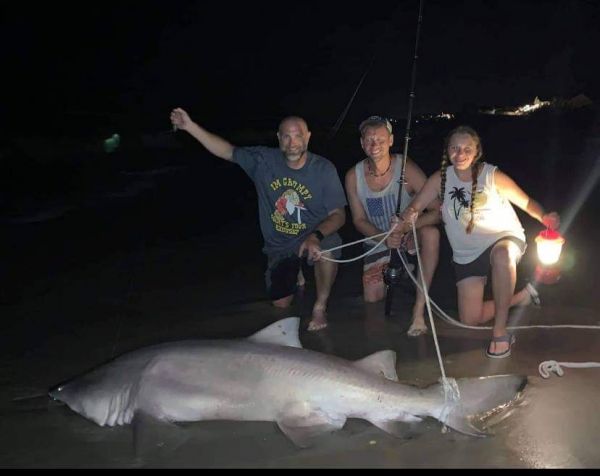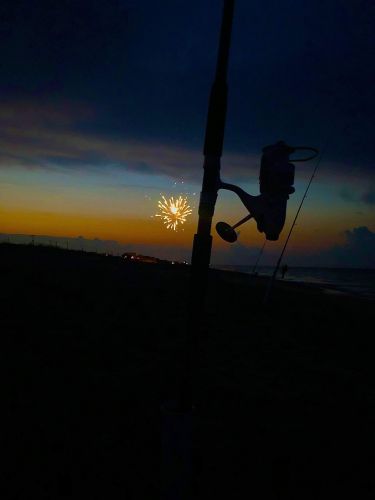 Offshore from Oregon Inlet
Inshore from Oregon Inlet
Corolla to Nags Head Piers
Corolla to Nags Head Surf
Corolla to Nags Head Sound
  It is truly shark week not only on TV but in Corolla as well. We have plenty of fishermen out this week and last week and we including Craig Barto, Adam Grove, and Cheyanne Grove. Adam had come into the store and wanted to shark fish and wanted to be spooled after I caught wind of what he was trying for I simply said that that setup is not going to work it's just too light of tackle. I then showed him a rod that I had hiding in the rafters and explained that it may not be the heaviest of rods but you will at least have a fighting chance. He bought the rod and rigging and had it spooled with 65 lb braid and went home. I would say in about an hour Craig walked in and said set me up the same way and I did, the end result you can see in the picture, they also missed a big blacktip but after it was all said and done they got what they were after on there last night here. Really a nice bunch of people I enjoyed talking with them and we will see them again on their next adventure. Thanks again for the kind words the phone call and the picture and we will see you soon. We also thank Tesa Marie for her photo that was sent in of the sunset.
  The surf still remains slow except for the shark fishing. Mullet, croaker, spot with some bluefish is what going on. We have a terrible bloodworm shortage which is about the best bait to use but shrimp and fish bites are working. The charters boats have Spanish, bluefish, ribbonfish, albacore, and some king mackerel. The offshore fleet has some very good tuna fishing and marlin and mahi, the bottom fishing remains strong,  and some nice amberjacks at the towers. The piers have sheepshead, spot, croaker, and pigfish.

Very limited amount of charters left this week so if you're coming down in the future plan ahead and book ahead to reserve your spot and time.
 
Send your photo to us at obxbaitandtackle@yahoo.com