Corolla Fish Report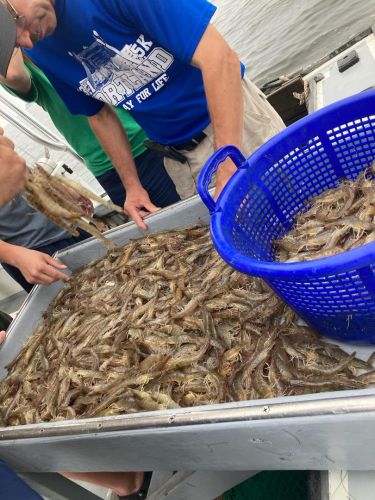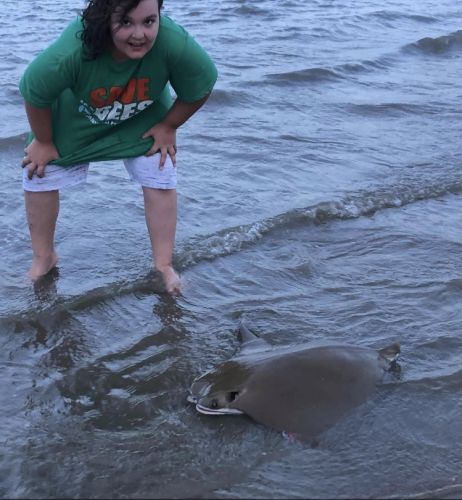 Offshore from Oregon Inlet
Inshore from Oregon Inlet
Corolla to Nags Head Piers
Corolla to Nags Head Surf
Corolla to Nags Head Sound
  Another day on the banks and at least we have warm water. Today we are at 73 degrees with mild conditions. With any luck, we will see some fish come in close. We have had a bunch of mullet and spot recently hitting the beach maybe with this warmer water we begin to see at least some blues come in and maybe some larger fish.
 We had some pictures come in from Rett from Virginia with mullet, spot, and croakers from the surf and Trevor Drake just sent one in of his stingray so great job, and thanks, to everyone. The first picture was sent in from our shrimp boat captain this morning and as you can see the shrimping right now is spectacular. This group caught all the shrimp they wanted by 7 am this morning and said that was enough. These are fun trips to go on and they do fill up fast so plan ahead of time to schedule yours I just scheduled mine this morning and plan on getting me some of these tasty critters myself. 
  The nearshore fleet out working hard and getting Spanish, blues, ribbons and there are trout and drum on the bayside. Offshore boats out filling the fish boxes up with yellowfin, mahi, wahoo, and tilefish, and I have seen some amberjacks on the docks as well.

We do have some all-day charters available just give me a call and we will get you all set up.
Send your photos to obxbaitandtackle@yahoo.com  and we thank you.