Corolla Fish Report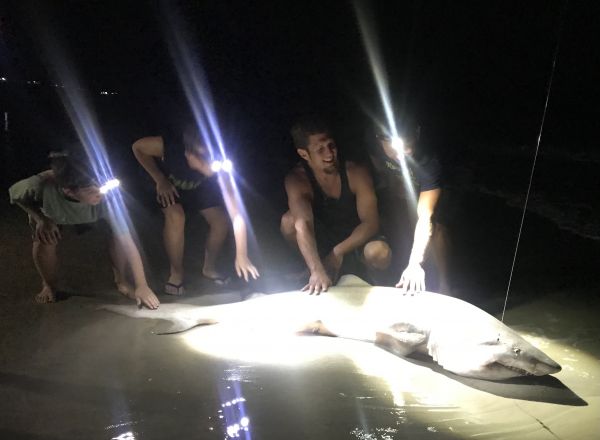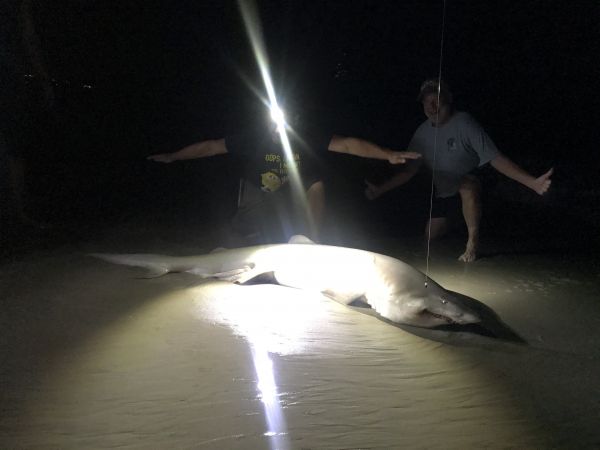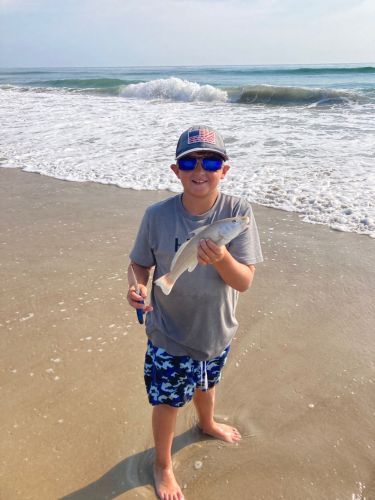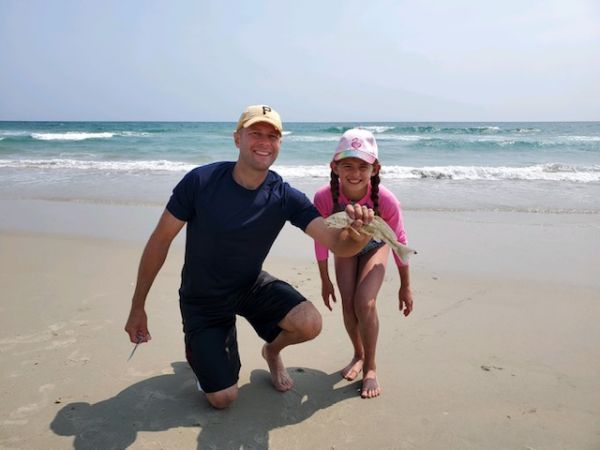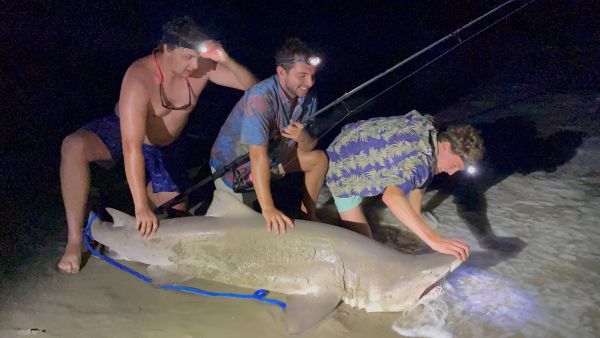 Offshore from Oregon Inlet
Inshore from Oregon Inlet
Corolla to Nags Head Piers
Corolla to Nags Head Surf
Corolla to Nags Head Sound
   Hazy and cool out but I really am not minding it. We have nice ocean conditions and the water temp today is 77. In some ways, the fishing is better but we are and will always have this time of year mullet, croaker, and spot. I did hear a couple of reports of Spanish and I know of one that was on a kyack. Most everyone is catching something and especially shark fishing seems to be getting more and more popular.
   We have some shoutouts to get out and first up is the Creeger family starting with Jason, Mike, Jeremy, Father Jay, and Joey10, and Daniel 8. Much like the story last week these folks came in and just wanted to catch a shark so we set them up with a rod and one of our homemade shark rigs. I think it was there last night here as well and they caught and saved a mullet from earlier and pined it on and simply cast it out there, no kyack, no drone, no air cannon and I have said many times before these sharks can come in close so when your standing in chest-high water just think what maybe swimming by. Everyone took a turn on this guy and Joey and Daniel were there in case they were needed. A great bunch of people and a pleasure to meet thanks for the pictures and the kind words in the email and a great job getting this one in it's not easy.
  Rett sent in another pic and he is doing his part keeping the mullet from getting out of control. Alex, Abby, and Jake helping out as well with their catches and doing a great job.
  Last but not least we have Ben the man in the middle caught his shark last week but we are just got the photo in and it is another beauty nice shot guys and it was a pleasure meeting you as well Ben it's defiantly one for the wall.
  The water has certainly heated up and the pier fishing has too with a big king mackerel hitting yesterday but they have a mix of fish on them with black drum, black sea bass, mullet, croaker, and sheepshead. Nearshore boats reporting good fishing along the shore with drum, albacore, Spanish and ribbons, amberjacks. On the bay more drum, trout. The offshore fleet getting their share of the yellowfin, mahi, and marlin were out there and we cant leave out the tilefish.

Charters are somewhat available just call and get yours today.

Send your pictures to us at obxbaitandtackle@yahoo.com   and we thank you.