Corolla Fish Report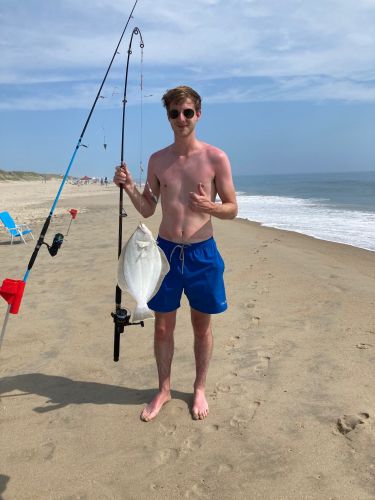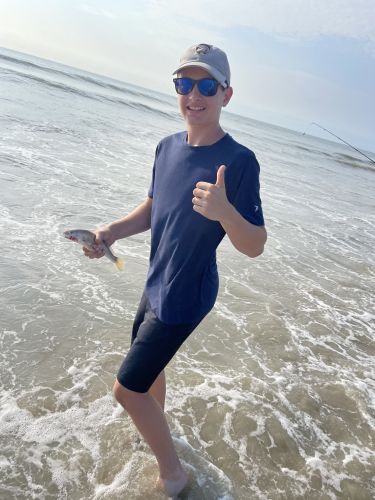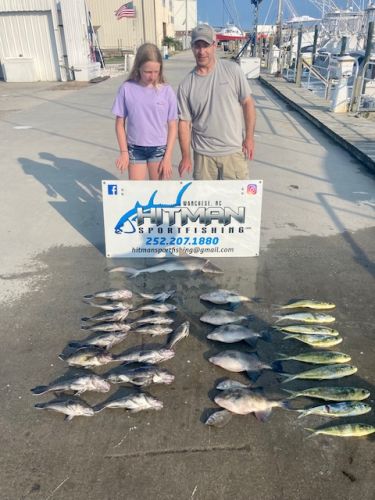 Offshore from Oregon Inlet
Inshore from Oregon Inlet
Corolla to Nags Head Piers
Corolla to Nags Head Surf
Corolla to Nags Head Sound
  Another fine morning out this morning and the fishing seems to be good. The water temp is 72 this morning and we have Sean with a nice flounder along with Douglas caught a nice one as well. Coalman Jr sent his pic in and he is getting croaker. The flounder are nice size it's a shame they're not in season but you can enjoy catching them and thanks to all that sent your pics in. Not only are the flounder seem to be bitting we also have had reports of trout starting to bite which is about time. We are still seeing mullet, croaker, and spot in the surf as well. Shark fishing remains good too. The fishing this week hasn't been too bad and seems to be improving. The flounder have been hitting sand fleas while shrimp, fish bites, and bloodworms are catching everything else and one angler said he did quite well on clams. The piers have sheepshead, black sea bass, and the usuals, suspects. 
 The nearshore boats had a decent day and our captain jams found some mahi on a four-hour trip and they may be the smallest mahi I have ever seen but never the less it's mahi and who knows maybe the bigger ones may follow, They also are catching ribbonfish and assorted bottom fish. The offshore fleet did get into some tuna, wahoo, and tilefish. Our local boat that runs out of Corolla is reporting lots of striper action to have fun with and their decent size fish you just can't keep them they are out of season too but a lot of fun to catch. They have also had some good size drum, catfish, perch, and largemouth bass.

Charters are booking out completely week after week and most people are waiting till they get here to book and it is difficult to find a spot open and what spots are open will book up within a day so plan ahead and book early!!

Send your photo in and we will post you in the fish report and thanks to all of you who did.