Corolla Fish Report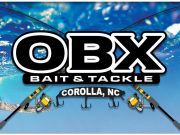 Offshore from Oregon Inlet
Inshore from Oregon Inlet
Corolla to Nags Head Piers
Corolla to Nags Head Surf
Corolla to Nags Head Sound
   What's going n you say well hear it is. We have another nice day out with waves around 1 foot with 75 to 77 degree water temp. We have seen some puppy drum and I hear there's a decent flounder bite which is still out of season so beware. We do have the usual mullet, croaker, and spot happening too. The shark fishing has been good it has not been hard to get hooked up on one. Tom was in and he did pretty good while he was here and informed me that he found a nice school of small minnows in his area and he threw a Hopkins lure out and started catching 3 to 5-pound blues and had a blast on these guys. So finally some decent action and this is in the Whalehead area up here. If I have said it once I'll say it again you need to be able to just move around a bit in some cases there are good spots and bad and this island is constantly changing. If you travel light you will be surprised on what you find even walking. 
  The piers are up and down depending on which one you are on but there has been some good fishing. Mullet, Spanish, blues, black drum, sheepshead spadefish, and some big king mackerel. The nearshore charters doing well I had a talk with one of them today and there are some impressive schools around the main people is you just can't get to most of the action on a 1/2 day charter. Don't get me wrong there are fish to catch on the trips but if you can get a little further you can find some really great action out there and have a blast. Some big schools of albacore north on the inlet and there is some good action on some big kings. So try a 3/4 or 8-hour trip. Offshore is also some good fishing with yellow and blackfin tuna, mahi, billfish, and some good bottom fishing for tiles.

Charters did fill up this week so if you're still coming in this month at least book ahead of time to secure your spot.

Send your pictures to obxbaitandtackle@yahoo.com    and we thank you.