Corolla Fish Report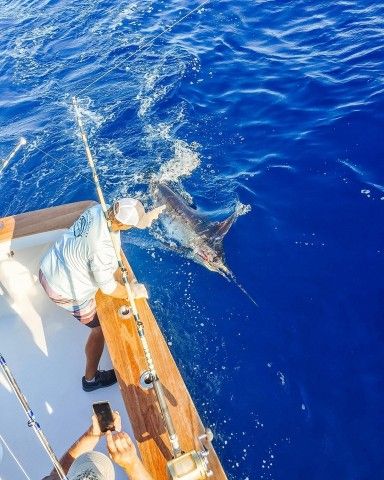 Wednesday, August 18, 2021
Offshore from Oregon Inlet
Inshore from Oregon Inlet
Corolla to Nags Head Piers
Corolla to Nags Head Surf
Corolla to Nags Head Sound
   Hump day is here. We have a nice morning out with waves at 1 foot and 79-degree water. The fishing is on the slow side of things and we are seeing spot, croaker, and mullet with some big schools of pompano. Most of these fish are baby but there is a chance of getting some larger ones and these fish love sand fleas. Other than that not much happening yet along the beach but I am looking forward to some fall fishing and it's coming. The nearshore fleet is coming home with king mackerel, Spanish, albacore, and ribbonfish. The trout and puppy drum is still strong to the inside of the bay. The offshore fleet is filling their boxes up with yellowfin, mahi, wahoo, tilefish, king mackerel, and white and blue marlin. That's it for today.

Charters are available just call the shop for details. Shrimp and crab trips are also available and keep what you catch !!

Send you photos to obxbaitandtackle@yahoo.com and we will proudly post them in the next fishing report.