Corolla Fish Report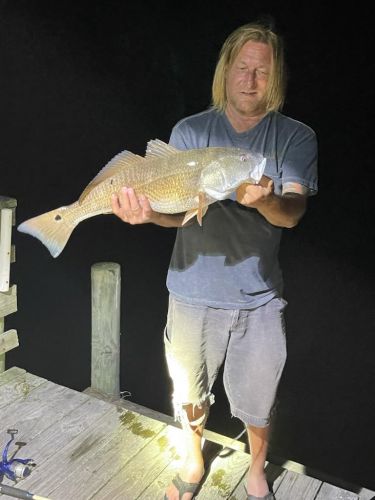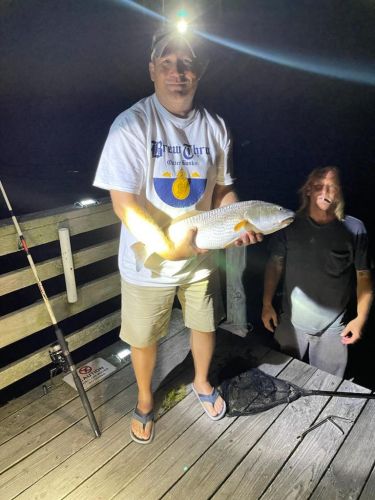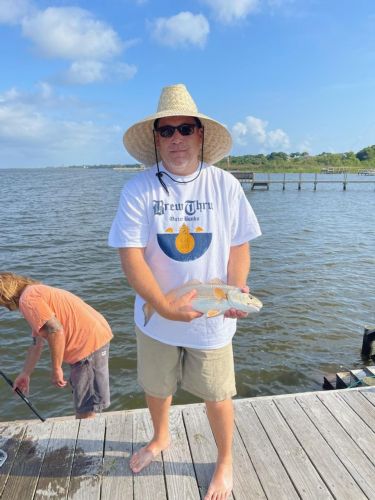 Sunday, September 5, 2021
Offshore from Oregon Inlet
Inshore from Oregon Inlet
Corolla to Nags Head Piers
Corolla to Nags Head Surf
Corolla to Nags Head Sound
   Congratulations to Mike and John Davis they sent in their pictures of their recent trip and were fishing sound side and caught these nice drums which is particularly good news. We don't get a lot of news from that side so it's great to hear of some good action from over there. Thanks for the pics and we will see you next year guys.
  I have been busy the last couple of days and I have not had a chance to get a report out. I have heard the last couple of days there has been a good drum bite up here with quite a few puppies coming in. There is also a good mullet and croaker bite. If the water is clear we may see some Spanish and blues come in there is plenty of bait in the water. There are also plenty of small pompanos around and occasionally we get a big one out of the school. They have been biting on fish bits and shrimp as I understand but you also may try sand fleas too. Don't forget the flounder are around and they are in season till the 14th.
  On the piers: Bluefish, albacore, and flounder are on Jennette's this morning and I heard there were a ton of ribbonfish in the surf at Avalon yesterday so some decent action off of the piers. The nearshore boats are getting into some good fishing with king mackerel, Spanish, ribbon fish, and cobia. On the inside trout, drum and a good flounder bite are happing also there is some striper in and around Manns Harbor. The offshore crew was out there doing their thing and came back with tuna, mahi, tiles sailfish, and blue marlin. Billfish fishing is very good right now on the all-day boats so go get yourself some.
  Water temp today is 77 with calm winds and one to two-foot waves.

Charters are available this week call for details and our shrimp boats are working too.

Send your picture to obxbaitandtackle@yahoo.com   And we thank you!!