Corolla Fish Report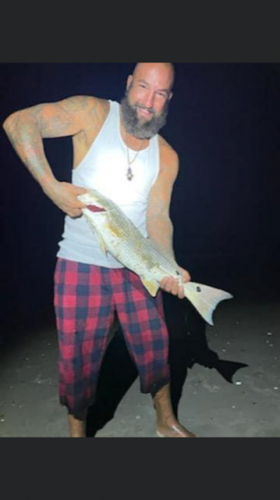 Wednesday, September 8, 2021
Offshore from Oregon Inlet
Inshore from Oregon Inlet
Corolla to Nags Head Piers
Corolla to Nags Head Surf
Corolla to Nags Head Sound
  It is a fantastic morning out today. Calm wind and sunshine this morning so it is a good time if you are not already on the beach fishing to get up and at it. We have seen some nice drum come in and we now know who Justin is he sent in another pic and he's in this one thanks, Justin. We did not hear much off the beach yesterday but one would assume the fishing isn't too bad, I know not every day you get a big drum but as they say! Still have a ton of small pompano out there with mullet, croaker and we have not heard of any blues or Spanish around ether. We are supposed to have some rain tonight and tomorrow morning we will see how much we get out of it. The nearshore boats getting a good mix of fish with albacore, Spanish, ribbons, and drum. A real good day for the offshore fleet as they brought home some nice tuna, mahi, and white and blue marlin not to mention the shrimping is not too bad either. For the piers, they have Spanish, mullet, blues, pompano, and perch.

The Water temp along the beach is 75 today!

Charters will be stuck at the dock more than likely for today and tomorrow as Larry passes by the offshore swell is going to be big. But inshore fishing is a great alternative there is some good drum and trout to be caught.

Don't forget to send those photos to us at obxbaitandtackle@yaoo.com   And we thank you!!