Corolla Fish Report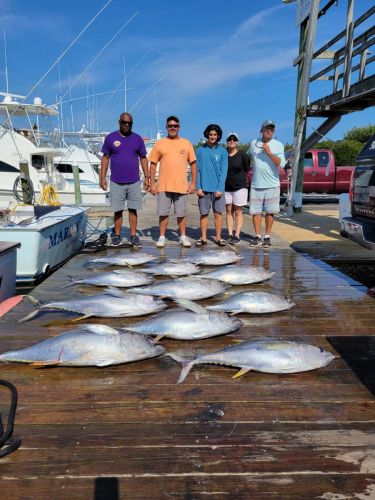 Thursday, September 9, 2021
Offshore from Oregon Inlet
Inshore from Oregon Inlet
Corolla to Nags Head Piers
Corolla to Nags Head Surf
Corolla to Nags Head Sound
  It will be a rough one today. Te swell from Larry is going to be kicking up the surf today and most likely some tomorrow before we get back to normal. We did have some good drum fishing a couple of days ago and then it seemed to drop off to a few mullet, skate, croakers, and small pompano. If you can keep anything out there today you may get lucky. Slow on the piers this morning with just a few croakers. The nearshore fleet stayed to the inside yesterday and had some good Spanish fishing. Only a few boats made it out of the inlet yesterday and it was rough and they all returned with yellowfin, blackfin tuna and there were sailfish and blue marlin released.

The shrimping trips are doing very well and the offshore fleet will be back at it soon just call the shop and reserve a spot for any adventure.

Send your photos to obxbaitandtackle@yahoo.com  And we thank you.