Corolla Fish Report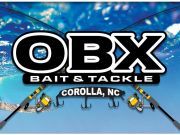 Sunday, September 19, 2021
Offshore from Oregon Inlet
Inshore from Oregon Inlet
Corolla to Nags Head Piers
Corolla to Nags Head Surf
Corolla to Nags Head Sound
  It's just not right working on Football Sunday!!  We do have a beautiful day out this morning with calm wind so far and sunny skies. The water temp came up to 77 this morning and you can't beat that. So far not much to report as we enter into a new week and folks are just getting started so we will have to wait and see what's going to happen this week as reports are hard to come by over the weekend. There is a bit of a swell out there but overall conditions should be good. There has been some good fishing off of the piers lately and the charters are doing well too. Not many boats made it out to the gulf yesterday due to the swell but that just leaves more fish to be caught for those who do make it out. There were yellowfin and billfish to be had and was a good day for the offshore gang. Closer to home the nearshore boats are getting spanish, ribbons, albacore. Things should calm down for the fleets to get back out there this week.

Charters are available this week and we do have a new twilight trip from 5 to 9 pm for drum fishing and right now is a great time to do this trip with some big drum in the area. Good loads of shrimp on our shrimp boat is another great way to be on the water and you keep what you catch.

Send your questions and photos to obxbaitandtackle@yahoo.com  And we thank you.