Corolla Fish Report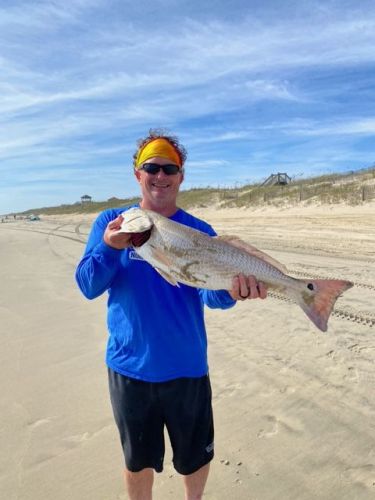 Friday, September 24, 2021
Offshore from Oregon Inlet
Inshore from Oregon Inlet
Corolla to Nags Head Piers
Corolla to Nags Head Surf
Corolla to Nags Head Sound
  Yes it is windy this morning and it will continue today but it will be much better tomorrow as a new crowd comes in. The wind will continue from the north Saturday and Sunday so this will be your best time to pick up some drum. Eric sent in a photo from Tuesday of his catch and it is a beauty and we thank you for sending it in this fish was caught way up on the 4x4 beach. It is slow at the end of this week mostly just due to some not so great weather so it is expected. Jennette's pier reporting more big reds hitting this morning and they have had several days of this and in this weather its a great way to get out there and fish without fighting the surf. Boat activity has been keep mainly to the inside due to the weather and it's making the inlet impassable for now we should have boats out there on Saturday and we will see what they bring back.

Charters are available this next week from 1/2 day to all day along with our twilight trips and our shrimping trips just call the shop to reserve your spot.

Send your photos  to obxbaitandtackle@yahoo.com   And we thank you!