Corolla Fish Report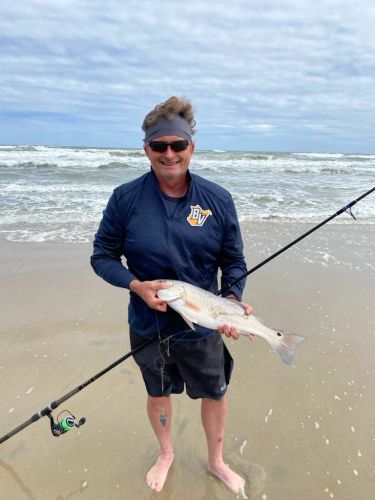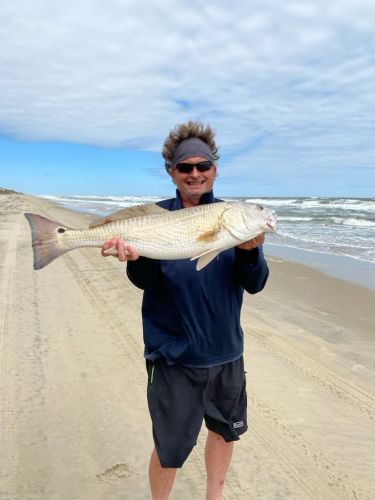 Saturday, September 25, 2021
Offshore from Oregon Inlet
Inshore from Oregon Inlet
Corolla to Nags Head Piers
Corolla to Nags Head Surf
Corolla to Nags Head Sound
   Beautiful morning out today. The wind did pick up and will be out of the north today so a great chance to get yourself a drum while you can like Eric did. He sent these pics in yesterday and he has been doing very well and I hope you got more bait Eric so you can get back out there. We have some familiar faces coning in this week and I know of some coming in next week as well I love this time of the year and it's about time I get out there too. We did have some reports of bluefish being caught this morning and we will have croaker, spot and mullet there as well. Let's hope the drum continue to bite this week. The piers have seen a good drum bite the last couple of days for those of you who like pier fishing its a good way to put a line in the water. For the charter fleet I am still seeing some pretty good size swells out there and I am going to have to contact some captains to see if they are getting out of the inlet I know with the wind and the swell it makes for a bumpy day on the water I will let you know what I find out. There are a few storms out to sea which is not going to help the fleet this week.

We do have charters available this week including what has been very popular is the twilight trip for the big drum. Shrimp trips are available till the end of the month and then they will be done for the season. We also have inshore fishing right out of Corolla so you don't have to drive far open this week. Just call the shop for availability.

Send your photo to obxbaitandtackle@yahoo.com   And we thank you.