Corolla Fish Report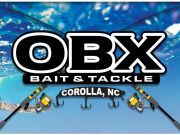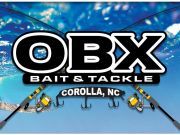 Wednesday, September 29, 2021
Offshore from Oregon Inlet
Inshore from Oregon Inlet
Corolla to Nags Head Piers
Corolla to Nags Head Surf
Corolla to Nags Head Sound
Offshore from Hatteras Inlet
  Will call it Wild Wednesday. Why I don't know the only thing wild about today is I got out of the shop this morning and got to play around of golf with some friends and I must say it felt good. 
   Along the surf, I am hearing that there has been some drum caught and some trout with small black drum and pompano. Some good size mullets are also running with some bluefish so folks are catching fish and it sounds like most are small but there have been bigger catches. The piers are reporting a good mix as well with Spanish, ribbon fish, mullet, and sea bass to name a few. Nearshore boats have albacore, Spanish, and blues. Offshore had a great day with some nice full boxes of yellowfin, blackfin, mahi, and some white marlin. That's about all the news I could find this morning will hit it again tomorrow.

The charters may slow down from Friday on as the swell becomes a bit bigger so we will see if anyone gets out.
Good shrimping is still happening!!

Send your pictures to obxbaitandtackle@yahoo.com  And we thank you.