Corolla Fish Report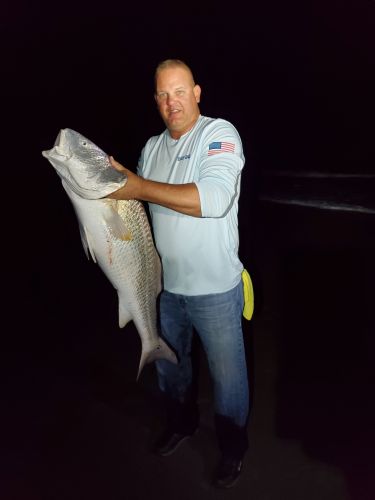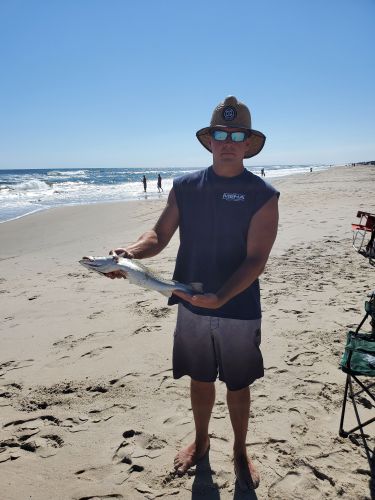 Offshore from Oregon Inlet
Inshore from Oregon Inlet
Corolla to Nags Head Piers
Corolla to Nags Head Surf
Corolla to Nags Head Sound
  Fintastic Friday!!  What a good week of fishing for some. Dave Pylar sent in one photo of Brian McAllister whom is a long time angler out here for 30+ years and he can finally now scratch off from his bucket list his first big drum and it is a nice one so congratulations to you Brian the pressure is now off and you can just sit back and relax you have earned it. His friend Dave caught an 18" trout and a 26" drum which is a nice catch as well so great job to the both of you. We also have Travis Thompson that sent in his photo and has caught two nice trout on cut bait. Thanks to everyone for sending in the photos we do love to get them!!
  Along the surf there has been a good drum bite mostly at night these fish are being caught you will see puppy drum during the day time but the big ones are in the evening. The trout are beginning to run and we are seeing more of them now and they have been nice size fish. A few blues here and there along with mullet, croaker, spot and small black drum and pompano are in the surf and hopefully the black drum will start to get bigger as we go into the fall season. I have to say I am starting to get itchy and need to get out there. Those of you that are coming in next week are coming in at a good time gear up the game is on!!
  The pier fishing has been decent and the drum have been someone quite but they will return. They have been catching blues, spanish, pompano and spot about the same is along the shore. Nearshore boats are bring home albacore, spanish, bluefish and ribbonfish. Meanwhile the offshore fleet had a great day on wahoo and they also filled there boxes with yellowfin, blackfin lots of mahi with white marlin and sailfish it just turned out to be a spectacular day out there.

Boy that felt good to have something to report today.

We do have charters available for a wide range of trips just call the shop for details at 252-453-3339 and we will get you all set up.

Send those photos to obxbaitandtackle@yahoo.com and we will post your smiling face in the next fishing report bragging rights included!!  Have a great day fishing everyone and we thank you.