Corolla Fish Report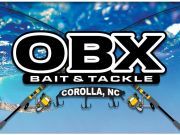 Offshore from Oregon Inlet
Inshore from Oregon Inlet
Corolla to Nags Head Piers
Corolla to Nags Head Surf
Corolla to Nags Head Sound
   It is windy but we do have some sunshine. It is going to blow today and will keep most off of the beach except for the die-hards. Definitely slow in here this morning hopefully due to the weather and that will improve as the week goes on. Not a whole lot to report due to weather and change over the weekend as people get settled in. It is Sunday and no one is really putting out any reports to pull from this morning. There probably won't be any boats out ether in this wind so we will just leave it at that for today and we will pick things up tomorrow. Whter temp is 73 with 3 foot waves.

Charters are available this week call for availability.

Send your photos to obxbaitandtackle@yahoo.com  And we thank you.