Corolla Fish Report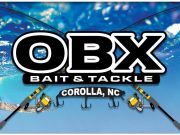 Wednesday, April 20, 2022
Offshore from Oregon Inlet
Inshore from Oregon Inlet
Corolla to Nags Head Piers
Corolla to Nags Head Surf
Corolla to Nags Head Sound
Offshore from Hatteras Inlet
  Well, I have looked around and have had my ear in the sand and I have come up empty today. As I look out the window it looks like it's really nice out but the air is on the cool side and you mix that with cold water and that may be why I am not hearing much. There are a lot of people up this week but I think most are not fishing at this time. We have had some mullet around and I am not seeing too much on the piers so I would say it has slowed up somewhat. I did hear that the water was a little dirty this morning but it should clear up. The drum that were running through may have come and gone but they will return you will just have to be ready when they do because last week they had a good run up the beach. The weatherman keeps saying it's going to be warmer but I am still waiting.

  The good news is there are some familiar faces coming in next week and we always look forward to seeing them and you all could learn a season from them. They come to relax at the beach and if the fish are biting it's a bonus and if it's slow I am still at the beach and not working, again bonus !!  Fish food for thought.

Hopefully, things do pick up and the charter desk is open just call for info 252-453-3339  and we thank you.