Corolla Fish Report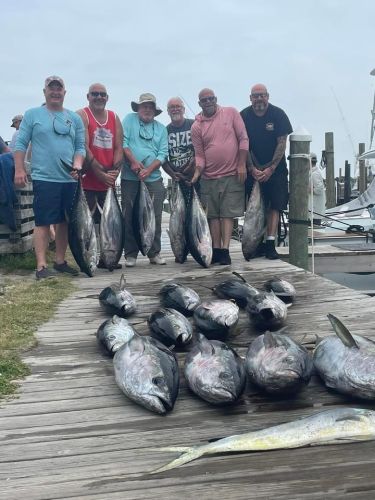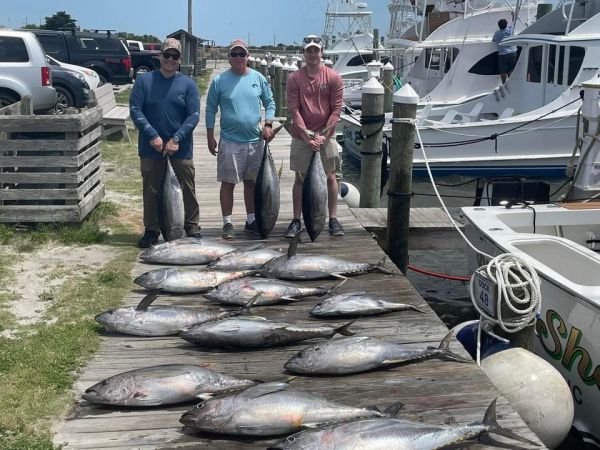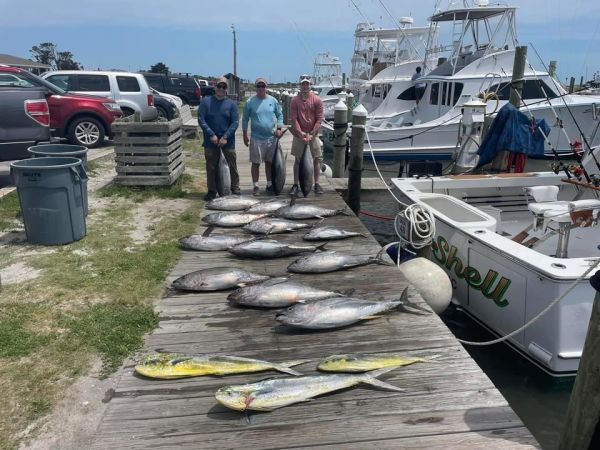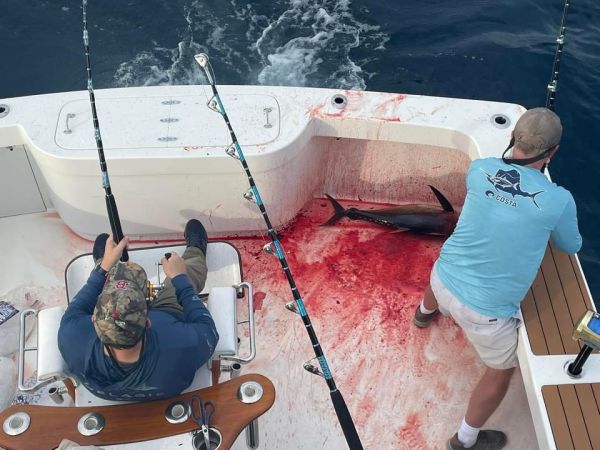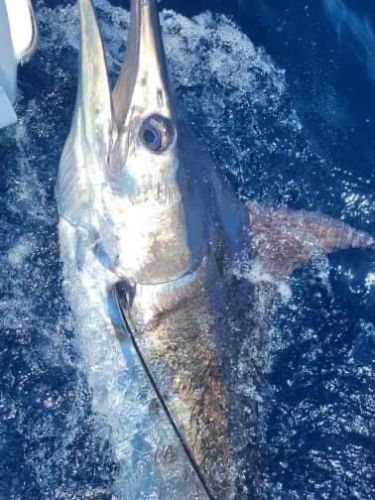 Offshore from Oregon Inlet
Inshore from Oregon Inlet
Corolla to Nags Head Piers
Corolla to Nags Head Surf
Corolla to Nags Head Sound
  Tuesday Tease!  Well here we are with some cooler temps and a couple of days with some dreary weather but the water temp is at  64 degrees this morning. I will switch things up a little today and start off with an offshore report which is going very well right now and should only get better. You can see the pics above and I will share some more tomorrow. The tuna are here and they have some good size to them along with mahi, wahoo, and the billfish are also coming in stronger, so some really great offshore action is going on. I will say if you are thinking of an offshore trip June is just about booked out so I would not delay in booking a trip as soon as possible. Boats are also finding some really good cobia action along the beach with many citation-size fish so there is a good grade of cobia hitting the rails right now. Around the inlet, some good drum fishing and big trout are there along with the cobia, sea bass, Spanish, and bluefish. Along the beach, I haven't heard much from anyone hear locally yet but reports just south of here are seeing some more large striper, mullet, trout, and bluefish and that also will apply to the pier action as well so things are just starting to heat up on the banks. The sound fishing has also picked up as my captain Josh called in this morning reporting drum, black drum, striper, catfish, trout and perch and says that it is the best fishing he has seen so far this year so come get yourself some!!

 News there are reports that the boats are not able to get out of Oregon Inlet due to the sand piling up from the recent storm. Not true captains are taking different routes but are getting out to fish and the problem is being addressed. Foks that are coming up and expect to hit the 4x4 beach you will need to get your permit beforehand and you may purchase it online. If you wait you will probably not get one as they are limiting permits to 300 a week and rumor has it that the cops on the beach are watching closely.

If you want to share your pictures to be on the fish report send them to obxbaitandtackle@yahoo.com along with any questions you may have and we thank you.