Corolla Fish Report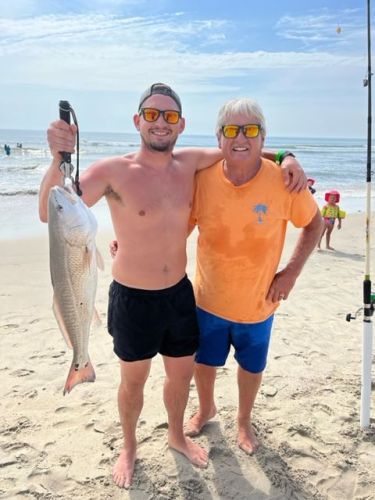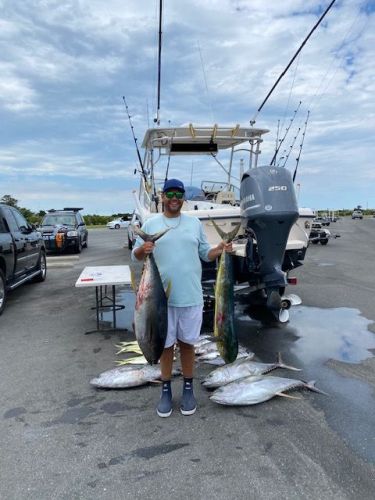 Offshore from Oregon Inlet
Inshore from Oregon Inlet
Corolla to Nags Head Piers
Corolla to Nags Head Surf
Corolla to Nags Head Sound
  Frantic Friday!! Sorry I missed you the last couple of days it has just been very busy in the shop. First up Adam sent in his picture of his drum and it is a pretty fish there has been quite a few drum caught this week both on the ocean side and the sound side and thank you, Adam, for sending it in. Also, Brendan sent in his photo he frequents the shop and was out private boating and came home with some excellent table fare. This week we have seen some quality fish come in along with some nice size mullet. Some folks still just having a rough go at it and they have been slow but the fishing has been good. The sound side up here on our charters out of Corolla has been on fire. There is a good mix of fish and some good drum fishing along with trout, perch, and catfish and anglers have not been bored on these trips the bite is very good right now. Piers are seeing bluefish and mullet this morning. The nearshore boats on the 1/2 days are mainly seeing ribbonfish, bluefish, and Spanish. On the bayside, there are some nice size trout out there with puppy drum. The offshore action is just that they are getting limits of tuna this week and we did see some big eye, mahi, wahoo,and billfish and the fishing could not be better than right now if you can find a boat. The ocean is a little rough today and will also ramp up somewhat for Saturday and Sunday before calming back down. Currently, the water temp is 71 but look for it to cool down this afternoon as the wind will shift bringing in the cold upwelling. 

We do have some charters open this week in all categories so don't delay they will go quickly!!

Send your photos and questions to obxbaitandtackle@yahoo.com and become the center of attention for the day and we thank you.