Corolla Fish Report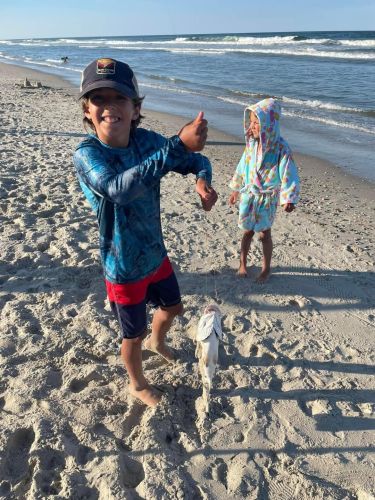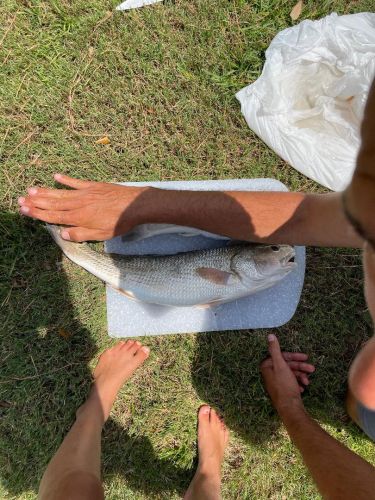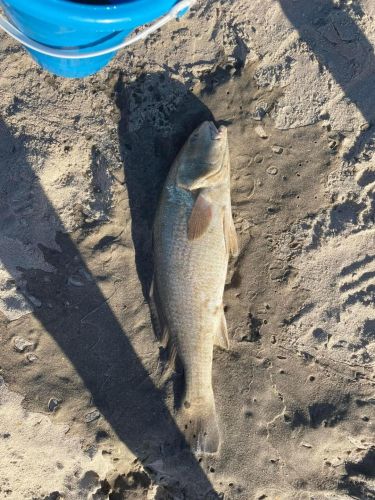 Offshore from Oregon Inlet
Inshore from Oregon Inlet
Corolla to Nags Head Piers
Corolla to Nags Head Surf
Corolla to Nags Head Sound
  N & Out Saturday. Yes, another check-in day is here. First, up congratulations to 9-year-old Gabe Antuna from Virginia he was out surf fishing for the first time and landed a 21" drum and some nice sea mullet and he had a blast doing it so well done Gabe. Today is national go fishing day, national splurge day, and national getaway day!! I'm seriously considering honoring all of these today and just closing down you can't ask for a better reason than these. We have had a pretty good week with a good number of drum being caught and some big mullet. Of course, there are other fish out there too and we did have some shark fishermen this week get some hookups only to be broken off. I have not heard if they succeeded last night or not after getting re-rigged. There was some excellent fishing in the sound up here last week on our boats with a good mix of drum, trout, perch, and catfish. The nearshore boats are doing well with ribbonfish and I would expect to see the Spanish and bluefish come back and bite this week as well. The real action has been the offshore fleet getting limits of yellowfin with a few big eyes in the mix with gaffer-size dolphin some wahoo and billfish. The bottom fishing also doing well with the tilefish and seabass. This week is looking pretty good weather-wise we will see some bigger waves today and tomorrow before calming down for the rest of the week. It will also be fairly windy as the wind comes from the north but it should cool things off a touch. High tide today is 11"36 am and we have a 71-degree water temp this morning.

Charters are available this week but will fill up fast.

Send your photos and questions to obxbaitandtackle@yahoo.com  and we thank you.