Corolla Fish Report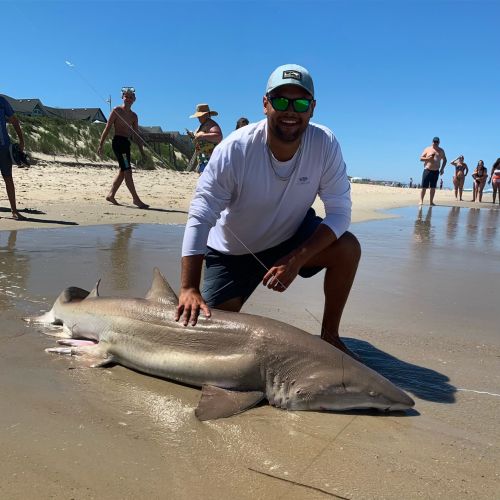 Offshore from Oregon Inlet
Inshore from Oregon Inlet
Corolla to Nags Head Piers
Corolla to Nags Head Surf
Corolla to Nags Head Sound
   A whooping Whensday. Cloudy today but nice out. The fishing from the beach doesn't sound bad we are getting good reports of keeper drum. I think this week we have sold more fillet knives than ever before which does tell you something. Brendan sent in his photo of a very nice catch he is our resident fishoholic and does a nice job. Mullet, croaker, spot is also along the beach and possibly Spanish and some blues. The water temp today is back up to 73 which might explain the good bite this morning. The piers are seeing triggers, spadefish, and bluefish. Not seeing any long-range reports today but the tuna bite has been good with a bad or I should say slow day here and there which is the way fishing goes but overall it has been very good. The rest of the week looks good so let's get fishin!!!

We have open spots for next week claim them while you can they wont last long call the shop for details>

Send your photos and questions to obxbaitandtackle@yahoo.com and we thank you.