Corolla Fish Report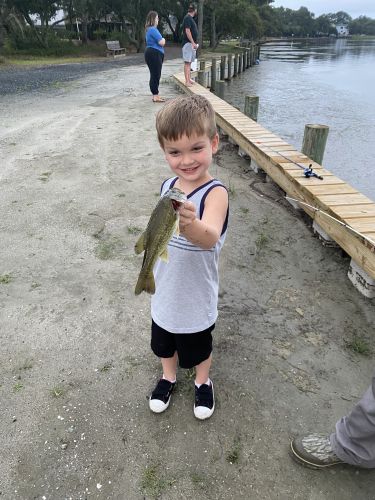 Offshore from Oregon Inlet
Inshore from Oregon Inlet
Corolla to Nags Head Piers
Corolla to Nags Head Surf
Corolla to Nags Head Sound
   At last, a real fisherman, AJ Parsio from Williamstown NJ is showing us how it's done and it looks like there is no stopping him now go get 'em AJ.
   We do have rain on and off for most of the day and should move out later this afternoon. It seems like there is a good mullet and spot bite going on and your best times are going to be early morning and late afternoon as we seem to be transitioning into the summer season for fishing. The water is warm around 74 to 76 degrees. We are just starting a new week so it will take a couple of days before we start to hear what's happening out there. Offshore boats probably won't be going out there is a small craft advisory out and some fairly big waves but things should calm down after this low pressure moves off. We will keep you updated as we get new info.

Charters are available this week

Send your photos and questions to obxbaitacle@yahoo.com and we thank you.