Corolla Fish Report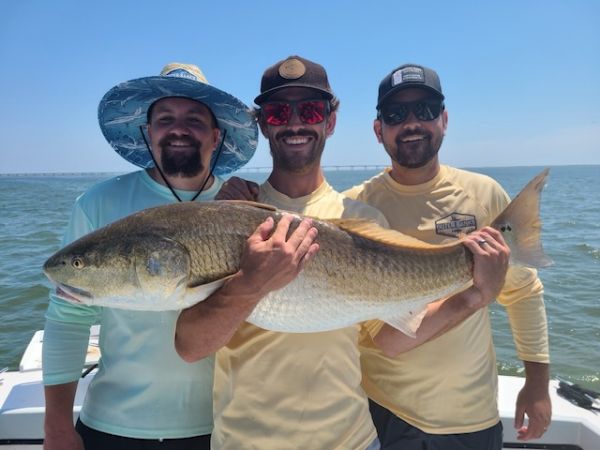 Offshore from Oregon Inlet
Inshore from Oregon Inlet
Corolla to Nags Head Piers
Corolla to Nags Head Surf
Corolla to Nags Head Sound
  Windy Thursday. First up Tyler Sikich sent in his photo of a 50# drum caught in Wanchese which is a nice catch and they fit in your arms just like a puppy, well-done gentlemen, and thanks for sending in the pic. There was a good drum bite yesterday on the boats and I think it has to do with the cooler water temps it seems to have helped the fishing out. Along the beach, folks are catching fish a fairly good mullet bite with southern kings, croaker some spanish, and blues. The pier action is spot, pigfish, croaker, and black sea bass. The nearshore fleet had a good mix of ribbonfish, mackerel, seabass, and albacore and we cant forget some good drum action. The offshore fleet had a good day as well with blue marlin, sailfish, white marlin, yellowfin, blackfin, mahi, and tilefish now that's BBQ I wouldn't mind attending.

  If you don't really have to get from town to Corolla and the people in Coroall don't really have to go to town then don't we had a lightning strike this morning that took out a water main and pole on 12 just a little north of the 158 and all the traffic is being rerouted and I hate to say it all goes right by my house so getting home should be a real joy and there is no time frame on the repairs.

Charters are available and we have all kinds of trips to choose from not to mention some really good shrimping happening right now!!

Send your photos and questions to obxbaitandtackle@yahoo.com and we thank you.