Corolla Fish Report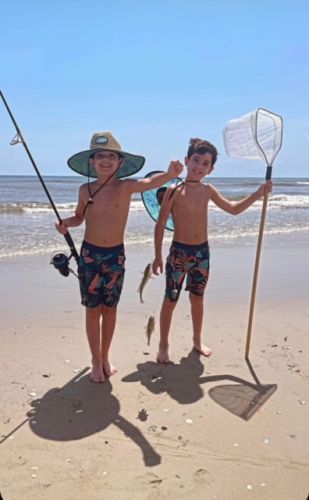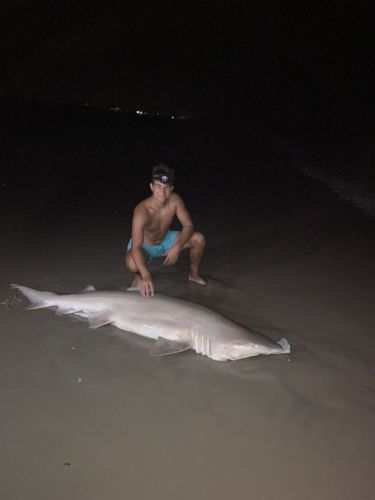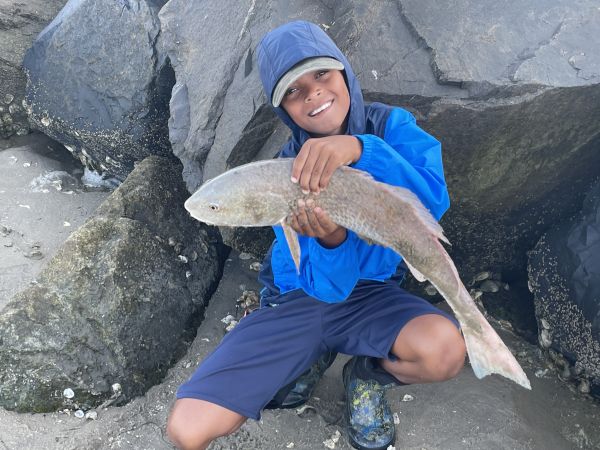 Offshore from Oregon Inlet
Inshore from Oregon Inlet
Corolla to Nags Head Piers
Corolla to Nags Head Surf
Corolla to Nags Head Sound
   Finally a report Saturday. Sorry for the lack of reporting, but we get busy here and just run out of time. So first up I don't have their names I'm sorry but we will call them the Hamilton kids they came in and got all rigged up and from what I was told had a great time and caught over 40 fish !! Up next we have JT Andrews came in for some bonita that we just got in and it seems to have worked and he landed a beauty and his buddy lost the second one. There has been some good shark fishing as of late and great job JT. Last but not least we have Preston Hartman with a real nice drum that he caught in Wanchese and it's a nice cat, Preston. I apologize for not getting some of these pictures out sooner but eventually, I get caught up. Ok along the beach it has been slow fishing as of late we just have been plagued with this SW wind rolling the water over so the temp along the beach is 66 today which in reality is not bad but the fish aren't digging it. We are kind of in that summer phase where things just go either way. Same with the sound side the water is really warm so the fish really don't want to bite in the mid-day your best bet is morning or at dusk. Beachside we are seeing kingfish, mullet, spot, and croaker with an occasional bluefish or Spanish. Shark fishing really has not disappointed anyone they have been easy to get. The piers have been slow and I am hearing it's really all the way down to Hatteras. The nearshore boats are doing well on the nearshore trips with lots of ribbonfish, blues, Spanish, triggerfish, and sea bass with some albacore. Offshore we are finding yellowfin, blackfin, mahi, and tilefish along with white and blue marlin and sailfish.

Charters are available for this week just call and reserve your today and let's not forget about the crab and shrimping trips I mean who doesn't like a load of fresh shrimp!!

Thanks to everyone for sending in the pictures, now if I can just get them out on time and you can send in yours and questions to obxbaitandtackle@yahoo.com and we thank you!!