Corolla Fish Report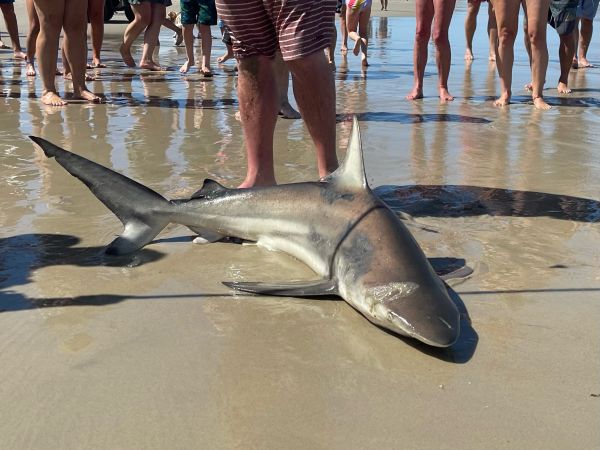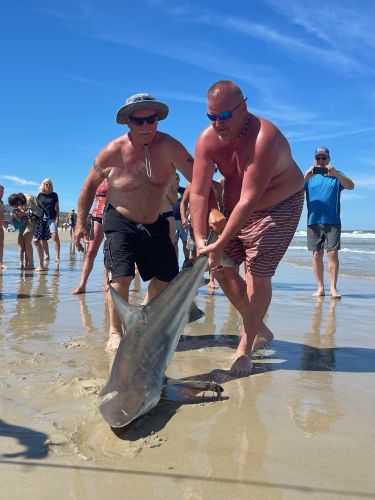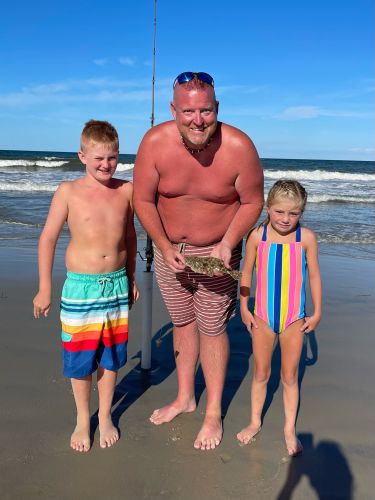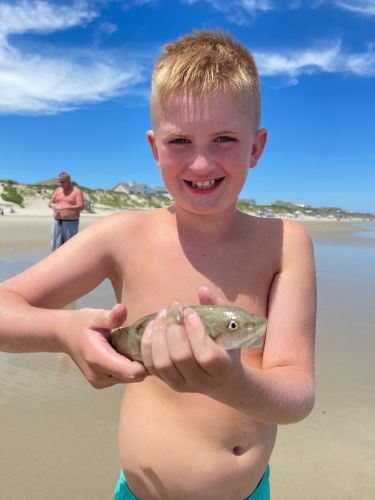 Monday news the Lundgrens are in town from Cornwall NY and off to a great start fishing this week. Ten-year-old Parker was busy catching mullet and having a great time. Then later that day around 2:30 in the afternoon he decided to repin one of the mullets that he had caught earlier and he got a bite. Well, I don't think anyone expected a 6-foot black tip to come in a hit the line but low and behold there it is so young Parker is getting it done!! Then 9-year-old Sydney was not going to be left out and she caught a fluke along with some croaker and mullet. Well done and this family is tearing it up thanks for sending in your pics and story.
   Well, it still seems to be mostly the same along the beach with mullet, croaker, and spot but you never know what's out there and just because I am not hearing about it doesn't mean there is not something else out there. I think if the water stays warm for longer than just a day or two things will improve. What we are not seeing is the bait balls that we normally see out there and no bait no fish that's just the way it goes. The piers had a better day today with sea bass, bluefish, Spanish, croaker, spade fish, pigs, and pins. Nearshore boats on the half days are getting ribbons, Spanish, blues with some albacore, and moonfish. Offshore there are a ton of boats running with the Alice Kelly tournament going on and another about to fire up it's tough to pull a report at this time. One would expect tuna, wahoo, Mahi, and marlin but with 154 boats running around you can bet the commotion between everyone is high.

We do have charters available call for info. Crab and shrimp charters too.

Send your pictures and questions to obxbaitandtackle@yahoo.com and we thank you.