Corolla Fish Report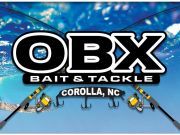 Offshore from Oregon Inlet
Inshore from Oregon Inlet
Corolla to Nags Head Piers
Corolla to Nags Head Surf
Corolla to Nags Head Sound
  Friday Rumors! Well, it was slow in the shop today and I am not hearing anything however a friend of mine did pick up some info. Now there are the usual fellows out there but a report of a couple of drums hitting on the 4x4 beach one in the 18" range and the other somewhere in the neighborhood of 30 to 40 inches and someone did have eyes on them. Lucky strike we will have to wait and see but as we begin to move into a change-over day it may be a couple of days or more or if we hear of any more being caught. But wait a minute As I wright these reports sometimes I am skipping around looking for other catches and I just punched on a report and low and behold Jennette's pier is reporting drum and hold on King mackerel Spanish and blues which is really good news. We may be seeing some movement finally. The water this time of year can get pretty warm and we are currently at 73 which isn't bad I mean we probably won't see pompano up here but I will be happy to see some drum come back and some king mackerel off of the beach but if they do come in you will have to be rigged and ready for these guys the will hurt your tackle!! Not too many nearshore boats running to see if they are getting the same action, there was only a couple of boats out there and they just had Spanish and blues. Offshore boats still pulling in the fish with one of our captains having a good day on the wahoo. There still are tuna and white marlin, blue marlin, and sailfish.

Charters for next week are pretty wide open!!

Send your photo and questions to obxbaitandtackle@yahoo.com and we thank you.