Corolla Fish Report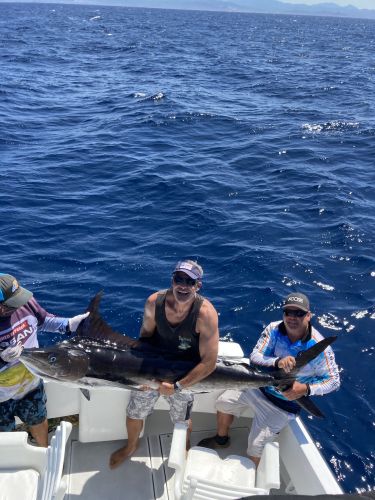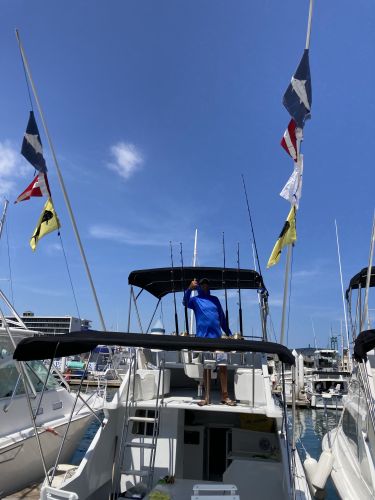 Tuesday, September 6, 2022
Offshore from Oregon Inlet
Inshore from Oregon Inlet
Corolla to Nags Head Piers
Corolla to Nags Head Surf
Corolla to Nags Head Sound
   Tough Tuesday. We have a pretty good wind from the south this morning and there will be a strong rip current coming from Earl as it passes by. We will more than likely have this rip for two to three days as the storm passes then hopefully we will get back to normal but the Atlantic is starting to churn out some storms let's just hope they stay far out to sea!!
  The photo was sent in by well let's say an old friend whom I have known for a long time and we have covered some of the best fishing grounds one could hope to fish it brings back some memories. Photo from Cabo where he had some nice marlin action, cold beer, and real Mexican food, and boy I wish I was there.
  Local seen going on here is bumpy today as I have said it's going to be tough to hold the bottom. Having trouble on the beach going to one of the piers is a good way to beat mother nature you can use the current to your advantage. So far this morning they have Spanish, bluefish, and rudderfish, and it's not a bad way to spend the day. Nearshore boats have Spanish and false albacore and on the bayside drum, a good trout bite and throwback striper. Offshore saw a good day on the mahi with some yellowfin and blackfin in the mix there were also marlin flags flying high. Waves at 3 feet today with a water temp of 76.
  I am ready to see some better fishing at least pick up as we end summer and go into the fall season it may be a little early but let's go!!

We have plenty of open spots on our charter fleet right now and it's a good time to hit the water we offer all kinds of trips just call the shop for details.

Send your photos and questions to obxbaitandtackle@yahoo.com and we thank you for supporting us!!